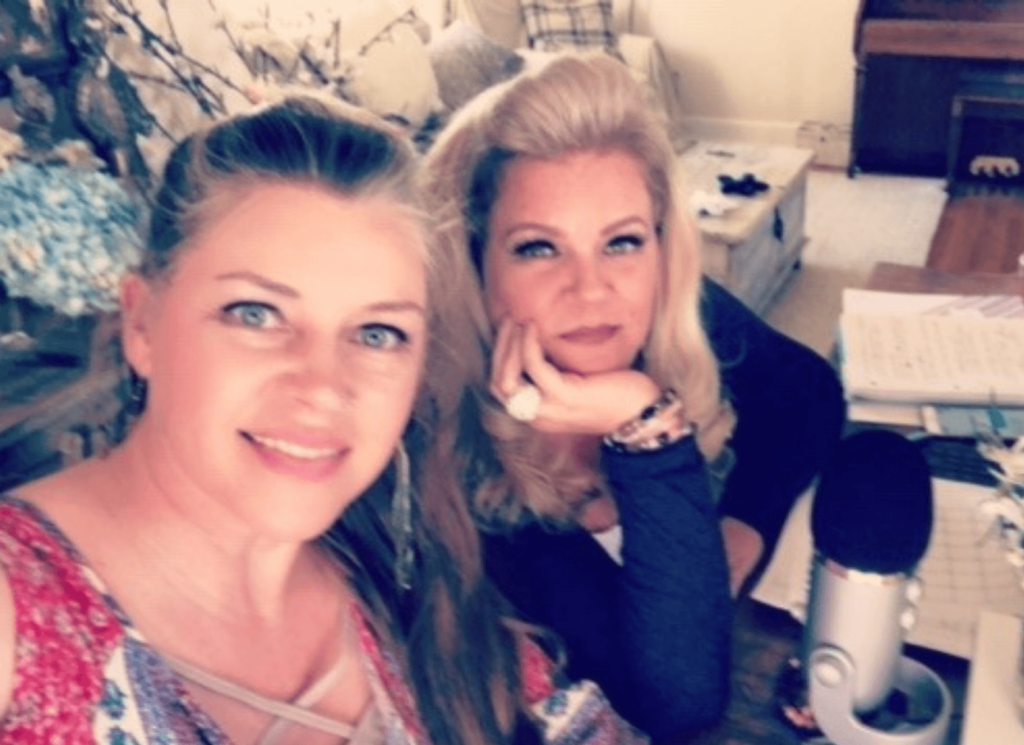 Doing What You Were Created to Do: Living Marvelously
Doing What You Were Created to Do: Living Marvelously
So, I feel pretty confident that I could be a marvelous travel blogger. Although, no one is paying me to go on cruises.  I have never endorsed a suitcase or hiking sandal.  Honestly, I would be an excellent official spokesperson for Xanax.  Alas, I am just a girl with a computer who hates to fly.  I am afraid that my "Christian" blogger status is in jeopardy for all the posts I have written on my fear of flying. 
Which is fine.  I tell Jesus all the time, "Hey, I hate to fly, but if someone pays me to go to Hawaii, I will never gripe about it again.  Thank you for making Xanax oh, and also for my children.  Amen."
Truly, I talk to Jesus like we are having coffee and bagels.  There is no point in faking with this marvelous God.  He knows that I want to go to Hawaii and that I am not the best mom in the world.  I ask Him to help me with that too.
For some reason that is one of those prayers, He just won't answer.  So, I guess I am not a "mommy-blogger."
This morning I woke in Knoxville, Tennessee.  I can't really tell you about any of the sights, although, my hostess, Rebecca Huff, of That Organic Mom, did tell me about the giant gold ball that is the symbol for their town. She mentioned the shiny sphere in route to her daughter's to Tae Kwando class.
Lifestyles of the rich and famous.
Which reminds me, I told my mom I was going to buy a jacket for this trip, and she offered to lend me her full-length mink coat.  It was a generous offer, and I am not a fashion blogger.  But I was pretty sure that her mink coat would look ridiculous with the seven pairs of yoga pants I brought with me on this trip.
Also, I am about a foot and a half taller than my mom.  My dad jokes that my mom and I don't even look like the same species.  So, her full-length mink coat would be like a bolero jacket on me.  Again, not a fashion blogger, but I feel confident one does not wear a mink bolero with sweats from Old Navy.
All this to say, I am in Knoxville working with Rebecca, my dear friend, podcast co-host, and marvelous blogger.
We are knocking out an entire season of our podcast, Jubilee Road.  Season 4 will be all about marriage.  And this topic, well, I can talk about it.  But I am not a relationship blogger either.  I have a master's degree in Education, Counseling, and Human Development.  And, I do some life coaching.  However, I also put up the occasional recipe, grocery store manifesto, grace teaching, and open letters to whoever sparks my interest or exasperates me.
In general, humanity sparks my interest.  On my flight here there was a knee-walking-drunk guy, in pajama pants, flips flops, and "I Love Knoxville" t-shirt, who believed we were long lost, friends. He also had an audacious affection for the F word.
Perhaps, this was the moment I first started wondering who I was and why I was flying to Tennessee.
As the sozzled man tugged at my bag, offering to carry it for me, I thought, "Oh, I am so blogging this."  I tugged back, which threw off his already inebriated balance, and said, "No, really, I got it."  The intuitive and gracious gentleman in front of me sprang into action and pretended we were together.  Seriously, someone should give this guy a medal.
The chivalric gentleman handed me his ticket and said, "Honey, did you remember to pack my green shirt?"
Indebted, I said, "Yes, shoog, I brought the green one and the dark blue, just in case we have dinner with your aunt."
In hindsight, I wish I had said, "What do I look like?  Your mother?  You should have packed it yourself!"
But, since I had never seen this generous man before in my life and I wasn't sure how committed he was to saving me from the drunk in 22C, I decided not to make the incident into a comedy sketch.
On the plane, 22C was only getting louder and more obnoxious.  The poor woman who did have to sit next to him, looked like she was on the verge of tears.  I said a prayer for the desperate passenger, which I guess means I am a "Christian" blogger.  Then the pilot came on the intercom and said, "Ladies and gentlemen, we have a weight and balance issue, we are going to have to ask a few of you to change seats."
The stewardess was walking toward me.  Again, I prayed, "Jesus, please don't let me be the weight and balance issue. I promise I am going vegan and becoming a marvelous wellness blogger if you will not make me the safety subject of this flight."
It wasn't me.
Actually, it wasn't anyone.  It was just a shrewd scheme to get 22C isolated from the rest of the passengers, where he quickly passed out.  He slept like a drunk guy for the entirety of the flight.
So last night, after a full day of writing and recording, I started to wonder what I was doing, who I am, and who I am speaking to. Rebecca has one of the most intelligent and efficient blogs on the planet.  She should be famous, wearing a full-length mink, traveling first class for free, writing about her specialty.  Which, by the way, is health and wellness for body, mind, and soul.
In the blogging world, this is what the pros call your brand.  And yes, I was exhausted.  Still, 10 minutes before Rebecca sent me to my room and insisted, I go to bed, I said, "I just don't have one vastly important thing I write about. What if I am running out of stuff to say?"
But her scolding, brought me to this composition, to this place where I felt it was important to remind myself and you, it's not just being one thing.  It isn't a brand or a logo.  And it isn't all or nothing.
It is about doing what He created you to do, and doing it in marvelous fashion.
I didn't sleep as well as I thought I would.  But I think that was because I was wrestling with something new.  No, I am not a Pulitzer prize-winning writer. Honestly, I write about simple stuff I wish people wouldn't say, kids, husbands, Xanax, grace, Jesus, apple pie, foster care, vomit, and general life credits.  Certainly, I have a few things I could dip my toes into, possibly write something entirely innovative.
But at the core of any calling, there is a profound need to succeed and find peace.  Should you be in the tremulous need to change what you are doing or seek something new, I would propose that comes from a place of want.  And that place was instilled in you by your Creator.
And perhaps, that isn't some life-altering tidbit.
But, on the other hand, maybe someone will read this who is wondering, "what am I doing?" And they followed that thought with, "Am I loving well?  Would I save a damsel in distress from a drunk guy on a tiny plane? Am I creating? Inventing? Inspiring? Advocating? Do I want any of those things?"
Frankly, I think it is important to check in with yourself and your Creator, every so often and ask, "Does this matter?  Is this what you had in mind?"
And then, maybe, go to bed early, lay in the stillness and wait for Him to answer.  While I may never fill stadiums, comedy clubs, or have long lines at book signings, I have met with the God who has introduced me to many dear humans.  They encourage and spark creativity and imagination.  These humans motivate and inspire.  They love fiercely, awkwardly, and graciously.
But most of all, they have given me insight into this gentle and imaginative God.
A marvelous God who created them as unique and manifested in them a drive to succeed.
Some might call that a prosperity gospel, but I propose, to know Him and His will, is to prosper.
[bctt tweet="Frankly, I think it is important to check in with yourself and your Creator, every so often and ask, "Does this matter?  Is this what you had in mind?"" quote="Frankly, I think it is important to check in with yourself and your Creator, every so often and ask, "Does this matter?  Is this what you had in mind?""]
To lay in the quiet and ask Him for more isn't to be self-absorbed or greedy.  If not you, who else?  If God's own people do not prosper and grow in the calling, who will tell the tales of how good He is… and how He saves?
If we, His beloved, never think outside of the box or aim for something higher, wouldn't that be a testimony to complacency, rather than a thunderous cry of praise to His great acclaim?  Doubt and failure are only the beginning steps in progress and growth.  Authenticity and intimacy are lost on those who do not brave honesty and love.
Outside of the comfort zone, there are people in need of truth and freedom.
And so, perhaps, a little blog post here and there, a podcast with a download or two, or ten thousand, doesn't break records or earn acclaim, but it is more than enough, entirely satisfying, and altogether delightful when it is what matters to Him… and is exactly the marvelous life He had in mind.
May your floors be sticky and your calling ordained.  Love, Jami
For the gifts and the calling of God are irrevocable. Romans 11:29
Check out my latest YouTube video an interview with Rebecca Huff!
Please join us on Patreon! You can get all the "extras!" Rebecca is the master of life application worksheets, videos, devotionals, and awesomeness! For as little as a dollar a month, you can join us on the Jubilee Road! It's like a Grace road map for the #gracegirl!