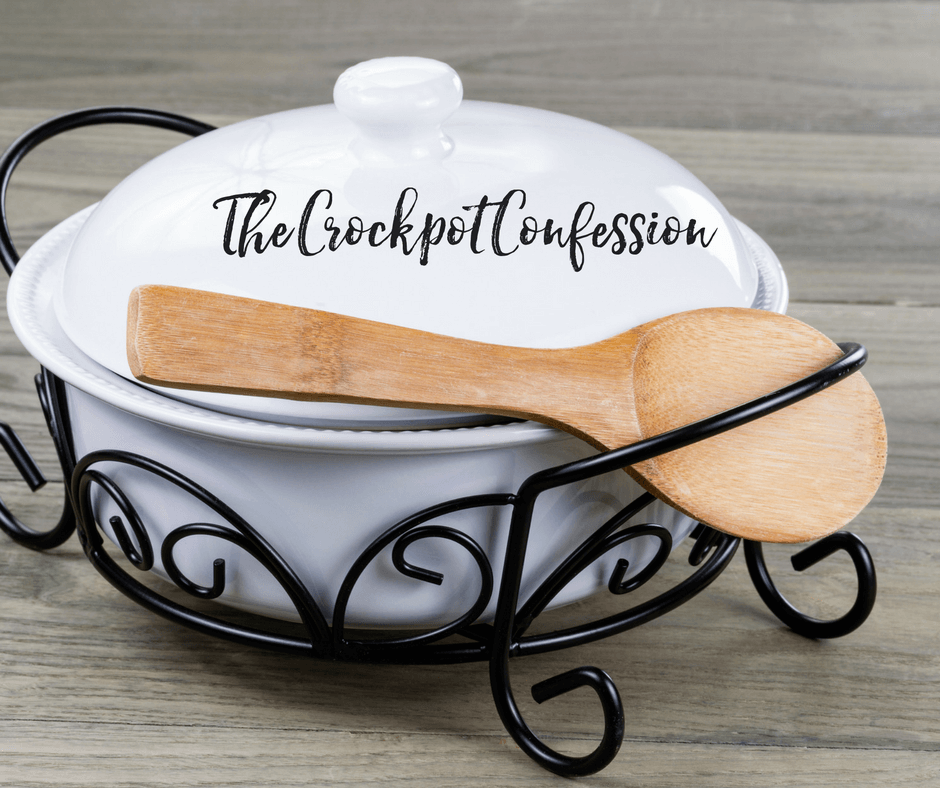 Poor as church mice, that is how my mother-in-law would have described us. When Justin and I got married we had nothing. We stopped at the post office on the way to our wedding reception to see if there were any congratulatory cards with money in them. Luckily, one of my dad's buddies came to the reception prepared to bless us abundantly. The faithful friend and his wife sold dances with the bride (and groom), something I hadn't ever heard of, but was a huge fan of by the end of the evening. For any given amount, party goers could purchase a shot of cinnamon Schnapps, shove money in my dress, and then dance with either Justin or myself.
$1471.00. We thought we were set for life.
When we registered for wedding gifts at Service Merchandise I knew we wouldn't need china, it's just not our thing. However, I was desperate for a crockpot. It seemed the most grown up of the items on my wish list. My grandmother gave me a cook book that had 365 crockpot dinners inside. I imagined myself preparing each one and Justin falling even more in love with me with each delightful entree.
Here is where I confess that I have owned 32 crock pots in my 24-year marriage.  I personally violate several ethics mandates by throwing crockpots away if I can't face cleaning them. You know the routine, there are just enough leftovers in the crockpot to eat the butter/meat/cream-of-something/cheese/cracker love fest one more time…
Or, we could just order pizza and call it a night. Two weeks later you need the crock pot to make queso for the church youth group but there is a science experiment growing in it at the back of the fridge.  Some folks wash them, I toss them.
When my grandma died among her belonging was the first crock pot ever made. I think it was autographed by Thomas Edison. It weighed 45 pounds and was a hideous avocado green with burnt orange and yellow flowers painted on the front. When you'd ladled out the contents you had to wear an insulated glove to protect from the electric shocks. I know for a fact my cousins Windey and Denise had a little sister Delilah, but one evening after hearty bowls of taco soup… no one ever mentioned her again. And my Uncle Richard's first wife? "Oh, that didn't work out." Puhlease!
"No one go in the kitchen, there's uh… Christmas presents in there…"
Right.  The linoleum  just needs replaced and the house smells like fried pussy-cat because?
I digress. The crockpot says a lot about your life. You've seen the uber nasty ones? With 18 years' worth of baked-on crusty splatter?  The argument could be made that as long as the insert is clean it doesn't matter, but it really does. Seriously, you know who you are; the health department has a file on you and you buy Ritz crackers and Velveeta by the case.
And that stuff will not come off. So my first crockpot had to be replaced because I submerged the entire vessel in soapy water. It was about a week later that I put a meager roast in it and left for class and came home seven hours later to find  it festering at a fatal room temperature. The now worthless pot was simply the chunk of butt meat's final resting place. When Justin came home that night we had potatoes, green beans and a side of botulism.
Yum.
In our homeschool community, the larger families will bring their crockpots to the church for lunch. A brilliant concept, throw the ingredients in the pot and plug it in… Viola lunch! Versus making 19 peanut butter sandwiches and counting, only to learn your community is nut free and you and your brood have to eat in the van for the shame. I'll take the cream of chicken gizzard any day.  But if I were to bring my crock pot to communal day my fellow mother-teachers might be lead to believe I was a great housekeeper and super organized thereby coveting my life. I can't be responsible for leading them into the depths of sin because I stopped at Target on my way over and bought a brand new made in Budapest crock to facilitate the illusion.
And in Texas on any given Sunday every potluck lunch has crockpot lined folding tables with 12 power strips glowing and electric meters humming. There are four guys eating crock pot "dump cake" (which should be outlawed by name alone) and chugging sweet tea. They are armed and ready by the mechanical room, mindfully waiting to flip the breakers back on to keep the party going.
Faded masking tape  with handwritten Sharpie I.D.s adorn each pot so you can hunt down whoever made that particular creamy goodness. Every conversation includes, "Well you just take 3 sticks of butter, 2 blocks of cream cheese, 4 cans of cream-of-chicken…"
Then there are the every meal crockpot gals and they pity those of us who don't quite get it. "Oh shoog, have you tried the steel cut overnight oats?" This is where my sister awkwardly removes herself and everyone shushes. I excuse myself to check on her. I hear them whisper. "You know they had to move, those oats nearly destroyed her marriage."
My best friend will be horrified to learn that once when she asked to borrow my crockpot for a family reunion, I went and bought a new one. We lived thirty minutes from town. I hired a babysitter to watch my kids and ran to Walmart. Then in an effort not to be exposed I stopped at Taco Bell and bought some beans and strategically painted them on the chord and knob. Then I blasted the heater on the frijoles to make them just crusty enough she would think I was tidy, but not a freak.
I am sorry, Marcy.  Truth be told I had buried the last crockpot in the yard because I couldn't risk Justin finding out I had thrown out another one. Not that he would really notice. I changed the curtains in our room twice last year and replaced his recliner… He literally never flinched.
As a matter of fact, he recently told someone he has had the same recliner since college.
Still, it's embarrassing. And I know, you'll email me about those nifty liners. Whatever, they don't need a liner they need a raincoat.
So if my brand is transparency, I confess my crockpot cleanliness secret is: I treat them with the same veneration as solo cups. And some people fold their clothes right out of the dryer and others have baskets all over the house.  Personally, I think $5.00 Rotisserie Chickens are just as gross as the lone hot dog on the treadmill at the 7/11. You can't convince me otherwise. Rachel Ray may be able to make easy meals in minutes but the cleanup would take a month, I would need more than just a new crockpot. And if you are judging women by the cleanliness of her small appliances your entire methodology is well, just a crock.
May your floors be sticky and your calling ordained. Love, Jami
Wash me thoroughly from my iniquity And cleanse me from my sin. Psalm 51:2
You might also like:The Meet the Teacher Fallacy
And don't forget to check out one of my favorite blogs! Dr. Mom You're Doing Better than You Think!