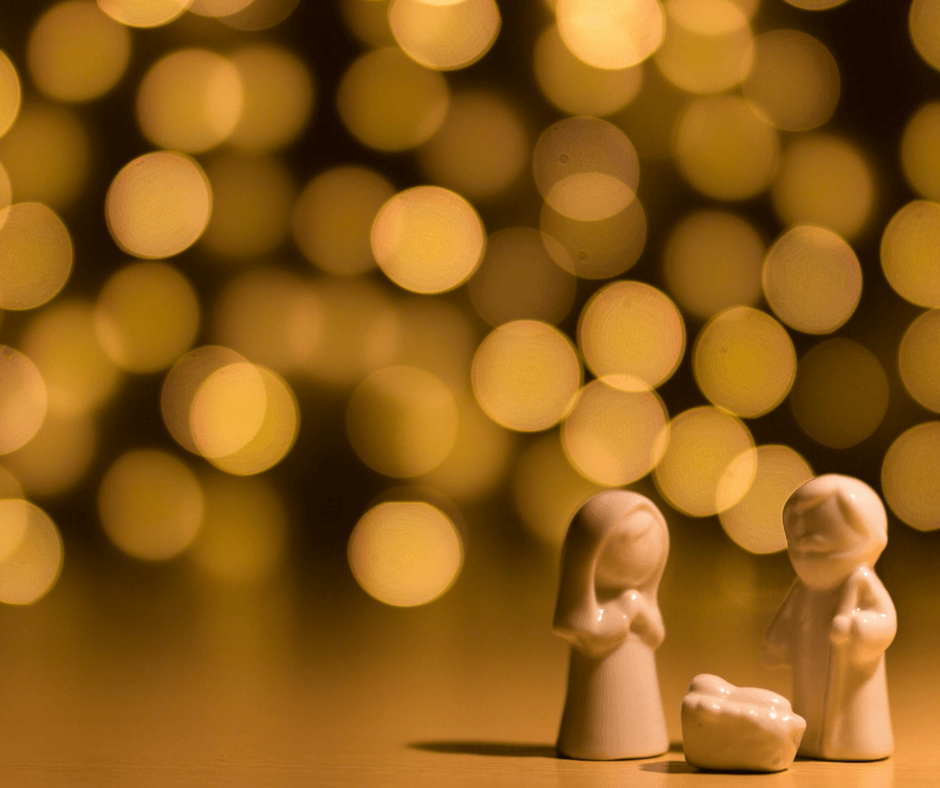 Dear Christmas Mom, Maker of Magic
Dear Christmas Mom,
Are you worn out by the season?  Yeah, Me too. I know. Because we are the makers of magic.
It is indeed the most wonderful time of the year… but moms get the reindeer booty-end, don't we?
And I know, good mommies don't say such words.  But tonight at dinner, I found myself bawling "FOR THE LOVE OF ALL THAT IS GOOD AND HOLY SHUT UP!!!!"
The fire-year-old piped, "Calm down woman!"
But in my defense, this time of year is most stressful for moms, the makers of magic.
One more trip to the dollar store, one more brave quest to the market… just one more thing for one more stocking, one hour before you remember… you just need one more meaningless gift for your new cousin-in-law… wait? Are they married yet?
What is all this stuff anyway?  Did I really just buy this?  Am I insane?
And yep, I sat in my car, crying and ate a package of cookie dough. Then, I used my Weight Watcher's points calculator to tally the expense.  According to the numbers I have been entering, I am at a points deficit into June of 2028.
I texted a friend to ask how her magic making was going and she said: "Hauling embarrassing amounts of crap to Goodwill so that we can replace it with more embarrassing amounts of crap and then I can do this all again… next year."
Sigh.
So, I can tell you to chill and rest in the blessedness of the season, but I know… we create the magic.
It makes it hard to embrace the mystic when you alone are responsible for manifesting it. Hey, it is me, I am next to you in line, calculating the demise of next year's budget on my fingers. My shopping cart is full of bows, ribbons, wine, cheese balls, gift cards, fancy holiday socks, and the whimsical baskets I will fill with semi-homemade treats for neighbors who called the police on us twice in the last year.
You know, you could stick a Rolo on a pretzel and nuke it for 11 seconds, shove a pecan in the center and be made famous in certain circles.  I chill those bad boys for 20 minutes throw them in a Ziploc bag with a bow, call them 'turtles' and BOOM: I am legend.
Also, I am exactly the same character every year.
Frazzled.
Freaked out and desperate to manifest magic, a perfect holiday memory for something that was made perfect already.  Everyone will expect me to calm down, relax and take in the sights and sounds of the most wonderful time of the year… and yet – I know the numbers.
Y'all, I have the real list.
I have to make the magic, one of my sons is a Marine and may not be home for Christmas again for a while. The Hippie Baby will is swimming with sea turtles in Hawaii.  And oh goodness, this is the last year the teen-baby will "really live here." Soon, she'll be off to college… IN NEW YORK.
I need to manifest some magic, and "make her believe."
And I will think I am done, but then I decide to make just a little more magic, and the increased expenses grow with every single "Just one more quick trip…"
Seriously, I am not here to chastise you or give you insider secrets on how to enjoy the season or make more magic than you are already making.
But I am here to silence a voice I have battled for years.
Hello friend, fellow magic maker, you're doing a great job.
Guess what? If you spent too much, God isn't mad or "gonna show you" this year. That is a lie from the pit of hell.  If you didn't have enough, it was not an object lesson from Him. If you chewed your nails off in line at Walmart or sat in your car and cried, He was there with you… not to condemn but to comfort.
Which of you moms who have worried over a detail this Christmas would break a child's leg or take a sled-hammer to their bike if they took an extra cookie from the cookie jar?
Which of you would give a snake to a child who asks for a fish or a stone to a child who asked for bread?
God's name is Mercy.
He is all good, His performance, pure magic.
Yes, there are natural consequences to poor planning and overconsumption. But no, there is no wrath.  He came to heal, bind up the broken, and give you peace that surpasses ALL UNDERSTANDING.  You may be convicted but you are never condemned.
[bctt tweet="He came to heal, bind up the broken, and give you peace that surpasses ALL UNDERSTANDING.  You may be convicted but you are never condemned." username="httpstwittercomjamiamerine"]
Of course, Christmas is time to celebrate the greatest gift, Jesus. But you and I both know there is little time to ponder the baby in a manager. There are cookies to bake, carols to sing, and presents to wrap, magic to make.
Yes, we make the magic happen… and He never leaves or forsakes us.
So, I implore you and me, let us stop beating ourselves up.
Let us stop waiting for Him to teach us some harsh lessons.
Start right now, in the midst of magic-making, let us believe Him.
Believe there will be enough. Trust Him to show you how to get it done or let it go.  Lean into Him in line at Walmart, or on the bathroom floor while you sob and eat two more sugar cookies.  No matter the state of your marriage, your juvenile delinquents, your deployed baby or husband, health, pant size or the tally in your checkbook… He has done the work, we need only BELIEVE.
Yes, we create the magic… He works the miracles.
The blood worked.
Grace is the consequence.
And that is pure magic!
Merry Christmas!
May your floors be sticky and your calling ordained.  Love, Jami
"For I know the plans I have for you," declares the Lord, "plans to prosper you and not to harm you, plans to give you hope and a future." – Jeremiah 29:11
Check out my new e-course Socialwised U!  Start the new year off with a scream free existence and prepare, empower, and protect your family!  A revolutionary approach to online safety! Click here to learn more!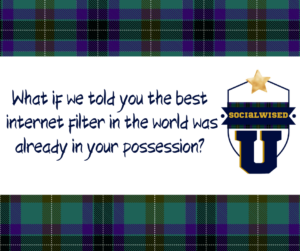 You might also enjoy, Justifying Jesus! 
Visit my Etsy Shop for unique and ONE of a kind Gifts!  Including our best selling "Be Still, Seriously, Y'all Need to Calm Down" t-shirt!  Click here to see all the goodies!
And!  Now my studio can be found in Redbubble too!  Click here to see all my fun designs!  And!  Be sure and follow me!  Book announcements and the release of my first royalty pieces in a major US retailer are coming soon!  Click here for Redbubble!