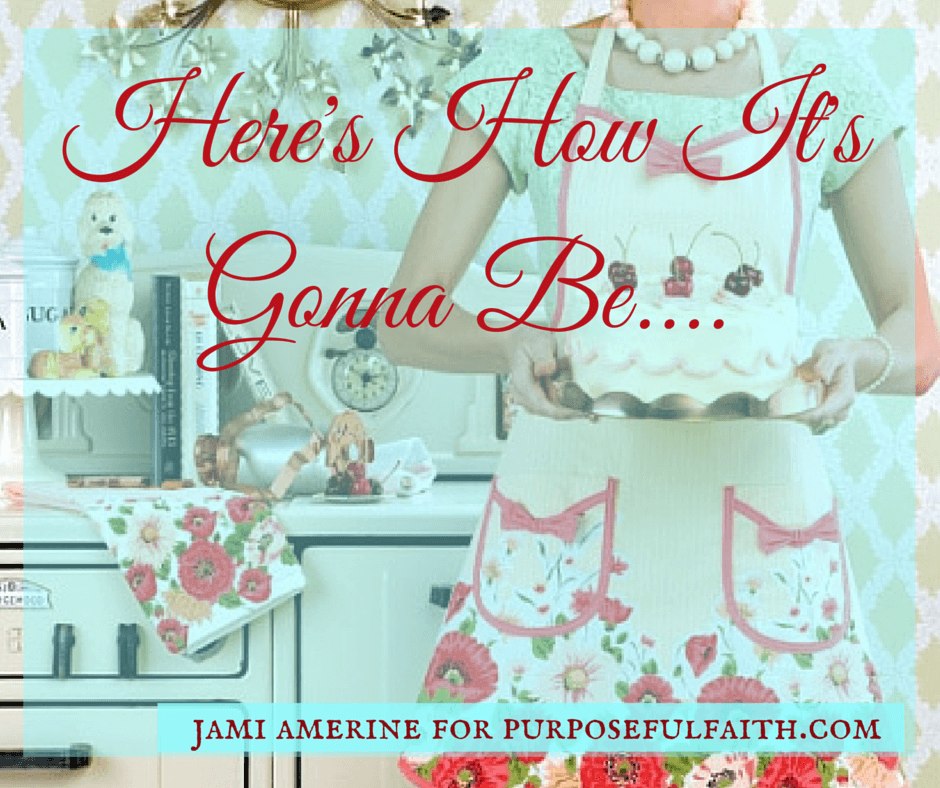 Here's how it's gonna be….
Our four-year-old son Sam is a riot. Perhaps because he is so much younger than our four biological children, he is used to being the center of attention. He is accustomed to his demands and commands being heard and implemented. We all roar laughing when he says, "Wisten to me, here's how it's gonna be…. I want a sammich and some juice box. Den I going to watch Batman." And no, we don't fully comply. Yes, we correct him. Still he says it.
I am really no different than Sam.
I think I am in control…. Continue reading on purposefulfaith.com
May your floors be sticky and your calling ordained! Love, Jami
Watch this week for my new page! Blogging Academy!!!