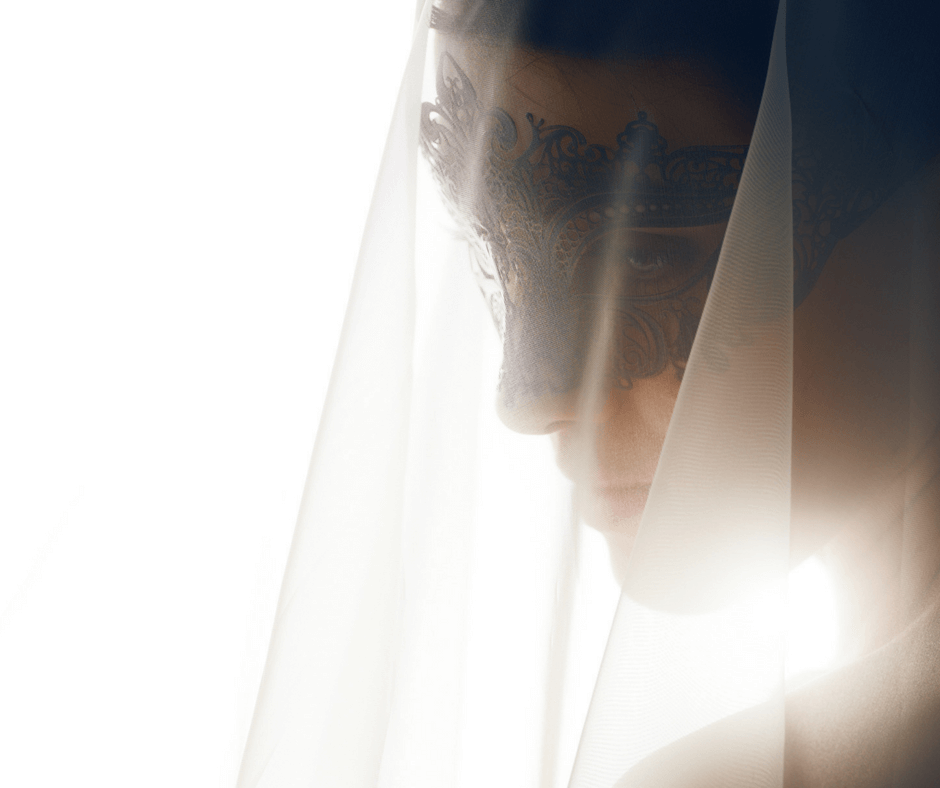 Uncovered: How to Reveal My Identity in Christ
Who are you and what fresh hot mess are you into now?
I imagined Christ, my redeemer asking me this often.
I have been cleaning up my blog.
I didn't want to start one.
I was forced into it.
I have never had so much fun as I have had here on this page.
Today is the last day to make changes to my book and approve endorsements before it goes to print.  I could say it is a dream come true, but I never had the dream. I never envisioned this path and I most certainly never called myself a writer.
My first official rejection letter was sent to me by my agent a year ago this month.  She wanted me to read it because "it was the most encouraging rejection" she'd ever received. The trouble with my proposal wasn't my writing… it was me.
I didn't have one thing.
A thing.
The thing.
"Who is her audience? Is she a homeschool mom or a foster mom?"
Yes.
"Is she the mother of a juvenile delinquent or a military mom? Adoptive mom or biological?"
Yes.
Is she grieving?




Happy?
Depressed?
Anxious?
Catholic?
Church of Christ?
Happily married?
In marriage counseling?
Skinny?
Fat?
Organized?
Or a hot mess?
Um… Yes.
Yes, I can see where that is a bit much.  I can see where that is a huge issue, er… uh issues.
[clickToTweet tweet="Who are you? #hotmess #blessed #beloved" quote="Who are you? #hotmess #blessed #beloved"]
I have issues.
Saturday morning I lay on the couch watching Netflix.  I was in hysterics. I thought, if I don't stop crying soon, I'll just probably die.
Can you die from crying?  I submit the answer is yes.  As I blew my nose for the bazillionth time, I contemplated weighing myself. There'd been a significant amount of fluids lost in this bout of grief. Perhaps if I were down a pound or two I could drag myself from my grief and get the cheezits out of my hair.
Instead I yielded to to my current walk, and sobbed.
In the midst of that I remembered my rejection letter – who are you?
I would like a chance to answer.
I am a believer in Jesus Christ. I am exasperated by modern day Christianity and it's cappuccinos and "here's how you should live" attitudes.  Wednesday morning I had seven children, Wednesday afternoon I had six.  I am chubby – but I have a pretty face –  I can cut you off at the knees with my words if you say that out loud. I can do this with Ninja like snark for a wealth of other issues if you'd like to play. Oh, I hate confrontation.  I am organized.  I am a mess. I am conservative. I am liberal. I am not very patriotic. I am a Marine mom.
Semper Fi!
I am vegan when I am not having a ribeye. I homeschool, right after I drop a kid or two off at public school.  I am happy, funny, and compassionate.
I am heartbroken, dark, depressed, and irritated.
I love to spin, yoga, and kettlebell swings.
I can't function if I miss my Sunday nap.
I love well.
I hate better.
I am an introvert-extrovert.
I love to cook.
We had pizza for dinner… three times last week.
I am altogether right where I said I would never be… and right where I need to be right now.
I propose this is the lie: That the Believer in Jesus Christ should look a certain way all of the time – our emotions, such as grief, are somehow a lack of faith, a measure of how well we love Jesus.
Tell me, who are you?
Tell me, if you ate a bowl of beans and were struck with gas pains and bloating, did Jesus still die for you on Calvary?
If your husband leaves you – and you are no longer his wife – did the baptismal water you were washed in cease to have cleansed?
If the baby you held, loved and nurtured was taken, died, or turned into a Marine, a criminal, a bride, or the last person you could have ever imagined – did you cease to be a mom?
Who am I?
I propose it is not my circumstances that define me – but who Christ says I am.
Jesus, my Redeemer.
He is comfort, bread, life, and shelter and He calls me righteous daughter even when I suck.  He calls me by my name, beloved, even when I refuse to be loved.  He is for me and He is with me.  I don't know what I will write next.  I didn't know I would write this until 5:00 this morning… but if I write anything let be said, I love Jesus.  And that love defines me.
Whatever circumstance you woke to this morning, whatever horrible or wonderful thing you must face, cease to believe that it defines you.  The formula that got me rejected doesn't exist.
There is word and there is deed.  There is religion and there is relationship.  Grief and joy don't change the fact that we are out of milk.
Our current circumstances do not undo the completed work of the Cross.
Carry on with your messes and your folly, I'll try and think of some random nonsense for tomorrow.
May your floors be sticky and your calling ordained. Love, Jami
 Jesus went to the territory near the town of Caesarea Philippi, where he asked his disciples, "Who do people say the Son of Man is?" "Some say John the Baptist," they answered. "Others say Elijah, while others say Jeremiah or some other prophet."  "What about you?" he asked them. "Who do you say I am?" Simon Peter answered, "You are the Messiah, the Son of the living God."Matthew 16:13-16
You might also like: Christian Confidential and Fresh Hate and Jesus Fish
You must read and share THE CHRISTIAN BURQA
Check out this great book I am reading!!!!