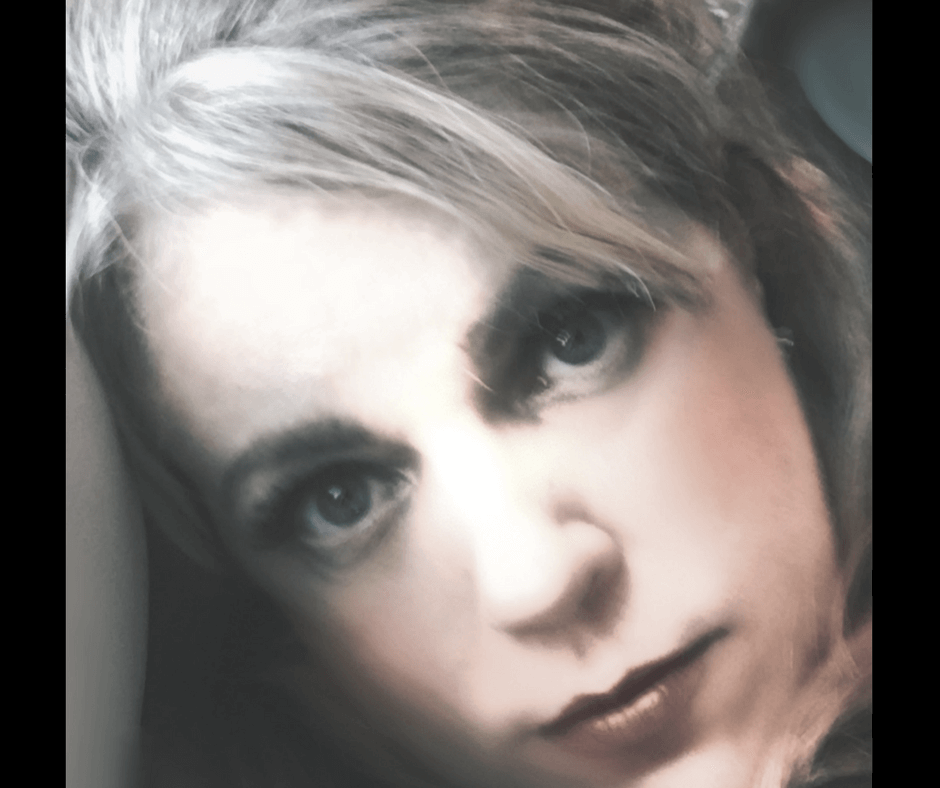 Dear Mean Mommy, Give Yourself a Break
I am a mean mommy.
Did I not hope to be sweet, tender … joyful? 
Certainly, this isn't true? Surely, that can't be the core of who I am, my entire identity? – is this what I went into the business of motherhood to be labeled as?
In my most uptight and fitful moments, with poop in my hair, spit-up on my shirt, federal student aid on the phone, and mystery meat in the crock-pot… I blame myself.
With an anxious child refusing to exit the car, a foster baby screaming in her seat and a disgruntled teen lamenting her "crappy" wardrobe via text… in code no less.. (OMG, IDK, DGMW, NOYB)….  I blame myself.
When the bank is calling and the washer is leaking and the nuggets aren't shaped like a t-rex… I blame myself.
Steeped in chaos….
I bathed in toxic and self-condemning mantras I climb into bed with the last two tablespoons of chardonnay and a Reese's peanut butter cup (yes, I know there's two in the package but it's just one package, so it's "a" peanut butter cup.) I douse myself with Febreeze to cover my smells… smells that I did not breed but smells whose aroma prompt memories of the foulest day to date.
I blame myself.
I am the keeper of playdough, sharp things, lost I.D.s and all things that fix all things in all things troublesome… except for broken hearts, matters of rebellion, lies, rumors, and hatefulness. Still,  I blame myself.
As I drift into unconsciousness I recount the blame and whimper my derision for losing my temper, mind, and waist line.
Mean mommy…
Somewhere in the fog between reality and delirium, I hear the voice of the Father and the truth of the message of Grace.
I always know it is Him… I am never this nice.
Sweet mommy…
Soothing is His presence, joyful is His lullaby… easy is His truth.
You aren't a mean mommy.
Don't say it again.
[clickToTweet tweet="Soothing is His presence, #joyful is His lullaby easy is His #truth." quote="Soothing is His presence, #joyful is His lullaby easy is His #truth."]
The best of intentions fall shy of the high standards you have piled on to your weary shoulders.
The order you seek, crave – need, are all for the greater good of someone else, the least of these.
Dear Mommy… aren't mean.
You aren't awful.
You aren't the worst.
You are the chosen.
Chosen to be mommy to just these humans who need just you.
In your imperfections and ugliest moments, you are perfect for this job.  No matter the tantrum, plumbing calamity, checkbook balance, or sensory disorder…
Dear Mommy… you are qualified.
You are wise.
You are resourceful.
The lie is that every day and every moment will be sweet, tender, and joyful.  The greater lie is that you must create the sweet, tender, and joyful.




You haven't failed at this, you've only missed the opportunity to redefine sweet, tender, and joyful.
Sweet is the puddle of apple juice in which you stood, drying tears of the innocent.
Tender is feeding, care, and clothing of those who I welcome – who you welcomed because you love as I love… perfectly.
Joyful is the extra butter on your famous grilled cheese with the crusts cut off, stories read, university accounts restored, and that last check under the bed for monsters.
And these are the simplest of terms I hold you to…  How I wish you would speak kindness and truth – to yourself.
Daughter.
Sweet mommy.
Hard working.
Delightful.
Perfected.
Adored.
Welcome to this place of Rest.  Fall into my arms.  Hear the sound of all that I hope for you… delight in the promises of who I say you are.
Kind.
Funny.
Gorgeous.
Devoted.
Brilliant.
Brave.
Rest as they rest and believe all I need from you is to BELIEVE that I did the work. You needn't fret of what will happen tomorrow… you needn't toil with the lies.  Rest now and believe me.  Rest now and enjoy this which I created for your well-being; redeemed, perfected, whole, and complete.
And somewhere in the delirium I thanked Him and asked that He stay close.  Washed in His presence I whispered the truth, "I am a nice mom."  Just before slipping from delirium to reality I begged, "Jesus, can please you make more wine?"
He smiled and patted my head, "Sweet momma, I think you've had enough…."
May your floors be sticky and your calling ordained.  Love, Jami
Romans 8:37-39 – No, in all these things we are more than conquerors through him who loved us. For I am sure that neither death nor life, nor angels nor rulers, nor things present nor things to come, nor powers, nor height nor depth, nor anything else in all creation, will be able to separate us from the love of God in Christ Jesus our Lord.
You might also like:  Dear Exhausted Mom
Have you read TIPS FOR BETTER PARENTING??