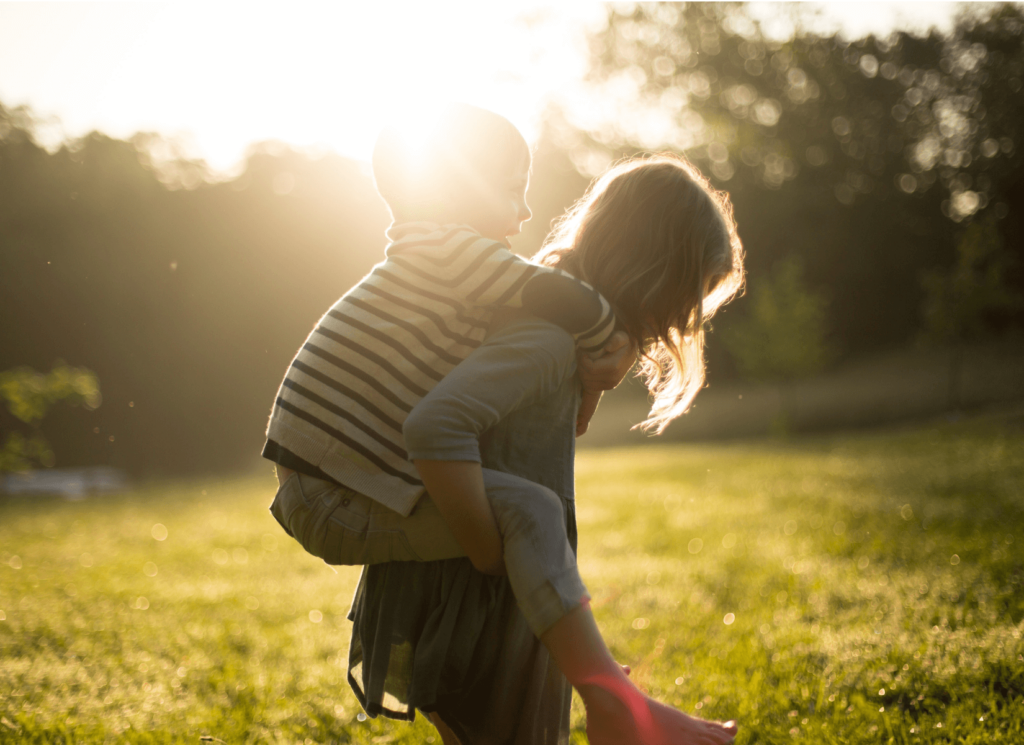 Mom Boss: Effective Advocacy
It is safe to assume if you are reading this, you are a curious a mom.  The title "mom," rarely doesn't have some descriptive attached to it. Soccer, bad, good, working, stay-at-home, world's best, foster, adoptive, step, certainly I have left off a few, but you get the gist.  
Mom is a mixed bag of love, reward, joy, pain, and sleeplessness. 
It is only fair I warn you spring chicken moms, yes, newborns are hard.  The terrible twos were invented by someone who hadn't ever met a three-year-old.  And there are some wonderful teenagers out there.  
On seeing a made for television series about high school students, my 16-year-old said, "No wonder people think teenagers are so wicked! None of this is accurate!  No one ever has ever had these ridiculous conversations!"  
Granted she's a genius, follows the rules, and is annoyingly organized.  And I can say this because I have had a hard teenager. One we actually had to send to military school to save him from himself.  
This warning is actually about adult babies. 
They are the ones that are the hardest. You don't get to have a say anymore.  And watching them stumble and struggle, that is the harder part of mothering.  
Our 21-year-old son, John, who is a Marine, recently met with something very hard, a huge disappointment.  When he told me about it, I was so sad for him. And I said, "Is there someone I could call?" He snort-laughed and said, yes, call the Pentagon, ask for the Marine Mom Complaint department, I think the number is 1-800-MarineMom.  
I called.  
That isn't a thing.  
I am writing my congressperson.  Surely there is someone that could man the phones for moms of the enlisted to call and unload.  I don't feel like this is an unreasonable taxpayer request.  
So, you fresh, young things, heed the warning, advocate for your baby now, before they brutally betray you, and become a Marine.  
I confess I have crossed a line, or nine, in the advocacy game.  It is an invisible line where reason meets with, the inner crazy mom, and assaults a referee at a "Basketball for Jesus" tournament,  You know her? She never lives down the moment she fell from notoriety, as the queen of bake sales, and now, is famous for brutally twisting the nipple of the volunteer ref at the YMCA.  
Don't judge, it was not a fair call.  I have video.  
This beast of a woman cowers in direct sunlight, can barely look at herself in the mirror, and is fully cognizant, she used to be normal. Except in ways of extraordinary brownie making. And then, she had this human, a piece of her heart, wandering around outside her body, in a harsh world, that kicked them when they were down and tells them no, when yes, makes perfect sense.  
This mom knows it is wrong to murder and hide the body of an eleven-year-old bully. 
She would never hire a hitman to kill the squad captain of the cheerleading team, so her child could have the spot.  And no, she would not get her child a service dog because they were underweight and afraid of soft cheeses.   
This mom knows the difference between losing it over an injustice, and just being a lunatic.  
Which, I would like to believe, is the majority of moms, so I hope this speaks to you.  
I know.  
Right out of the gate, let me say, I see you and I am so sorry if you feel as though there is a rock tied around your baby's neck and you cannot get them up past the surface.  You can email me, and I will answer and pray for you and your sweet one.  That may seem highfalutin or ridiculous, but I will. And I mean it.  
The reason I even offer that is because I have been in that lonely and terrifying place of trying to save a child. Knowing that person, believing in them, and fighting against injustice and heartbreak, and being called overbearing, helicopter, and a wealth of other things, when all I wanted was a fair shot for my baby.  
No, life is not fair.  
And no, you won't always succeed. 
I remember an incident with one of my children who struggled with Dysgraphia and Dyslexia.  In a series of incidents, he was given a failing grade on a history test for misspelling the answers.  Upon reviewing the tests, my husband and I noted, every single answer was correct. The words were phonetically correct, even legible.  So we asked to meet with the teacher.  
She wouldn't budge.  
So we met with the principal and counselor, who wholly agreed, the child knew the material.  The counselor read the test to our son, who accurately and explicitly explained the answers to every single question.  The teacher refused to change the grade. I argued, "if he were blind and unable to write these answers, would he be allowed to take this test verbally?" To which she replied, "he is not blind, he is just not trying."
Again, I refer back to this statement, to punish a struggling learner for failing at something they are physically or maturationally incapable of, is like punishing a 5-month-old for soiling their diaper.  
If you can say it out loud and it is not manipulative, destructive, or self-serving, then call it advocacy.  Furthermore, there is no one on the planet to better advocate for your baby, than you, their mom.  
So what is your mom motive?
And this is important.  There is not going to be anyone on the planet that believes your child is grand as you do.  This is a conundrum. But saying it out loud is a great way to check the landscape. Knowing you like them best and believe in them most is the catalyst of notable self-worth and motivation.  Expecting the world to treat your child with the same enthusiasm is a no win.  
I would interject, it is painful to hear anything negative about this being you adore. 
However, they are humans. And humans are fully capable of folly, as noted in the aforementioned nipple twisting incident of 2009.  That said, we as mothers must be able to face the music. Advocacy is not fighting the man when the man is standing in front of you with a child who has broken the rules, the law or failed to do that which was required of them when they were fully capable of doing so.   
Fully a part of you, wholly apart from you, your child is not you.  And while it absolutely feels like you have failed when they do, you were daughter, before you were ever mother.  You cannot disappoint or fail the God of your salvation. He is not judging you or condemning you when your child fails.  Furthermore, no one wins in the scenario where the truth is skated around or manipulated to prevent a child from facing and growing in wisdom from the pangs of natural consequences.  
I have had to stand by a child who had to face the suffering of failure and legitimate consequences.  Had I stood in front of him, I do not believe he would be the good, mature, and decent young adult, he grew to be.  
However, I have stood in front of a child falsely accused, left out, victimized, and treated unjustly.  And I promise nothing short of a firing squad would have stopped me. And that is advocacy. The act or process of supporting a cause or the rights of something or someone you believe in.
An advocate fosters confidence, it empowers and nurtures. 
While an assailant breeds rebellion. The assailant confronts out of desperation, manipulation, and fear.  It destroys and manifests simultaneous, that which cannot be maintained. 
Why?  Because, you don't get to be the "mommy," to a 35-year-old.  Just like there is no Semper-fi hotline, there is no healthy methodology to mother an adult child in the ways of an assailant.  
So, what does healthy advocacy look like?  
[bctt tweet="If you can say it out loud and it is not manipulative, destructive, or self-serving, then I call it advocacy.  Furthermore, there is no one on the planet to better advocate for your baby, than you, their mom.  " username="httpstwittercomjamiamerine"]
First, I submit you need all the facts.  This means that you have to be in the know about policy, procedure, and compliance.  If the scenario in which you are going to advocate for your child, you want to have your own depository of understanding.  Especially if you believe your child is being victimized. As I mentioned with John, one person stood between him and a passing grade.  We confronted her first. When that was ineffective we went over her head.  
At the time, the school had not met with such an issue.  Leave it the Amerines to be groundbreakers. However, when we met with the school officials we were prepared to show them incidents of accommodations at accredited private and public schools that supported our case.  
You can only effectively advocate for that which you understand. I highly recommend listening, but be proactive in arguing from a place of fact, not emotion. 
Yes, the mom heart often trumps wisdom and common sense. I know, I get it.  
So, prior to any advocacy meeting, take your notes.  And I don't care what that looks like. How many interactions have you had where you left and said, "MYLANTA!  I forgot to say…" Yes, take your notepad with all your concerns, grievances, questions, and truths. 30 minutes prior to your meeting, take L-Theanine, and amino acid supplement that can improve focus, reduce stress and promote relaxation.  And, always, pack Lavender Essential Oil.  That stuff is from Jesus sister.  
I have been known to douse myself in it to sway the environment in my favor.  That sounded really bad. But I am leaving it here.  
Finally, pray. 
Pray for wisdom. Ask Jesus to be your comfort and protection. To go before you and your child and well after.  I understand what it feels like to fight an often insurmountable battle, but the Lord calls the meek and grieving blessed.  
You are capable.  And you were picked by this God for this child, He knew you could and He trusted you would.  
Go get em, mama.  
It is well.  
May your floors be sticky and your calling ordained.  Love, Jami 
Get your I am Cards for Struggling Learners here now!  Speak life and truth into your baby!
Get your I am Cards for Struggling Learners here now!  Speak life and truth into your baby!
I have made this set of "I am cards" from journal entries I had when John was just a boy. I am in awe of the work that God had before John and I even realized it was to be. Things no eye had seen. literally no ear had heard. I know that you might be scared with all that is before you with a struggling learner. So, I pray these cards offer you hope in the future God has planned for you and your child.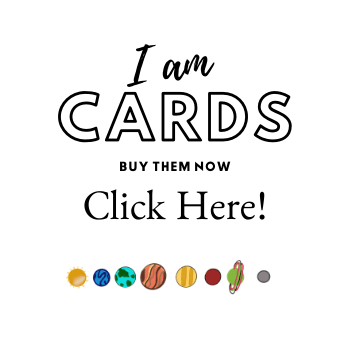 I recommend printing these on card stock and cutting them in half.
I recommend printing these on card stock and cutting them in half.