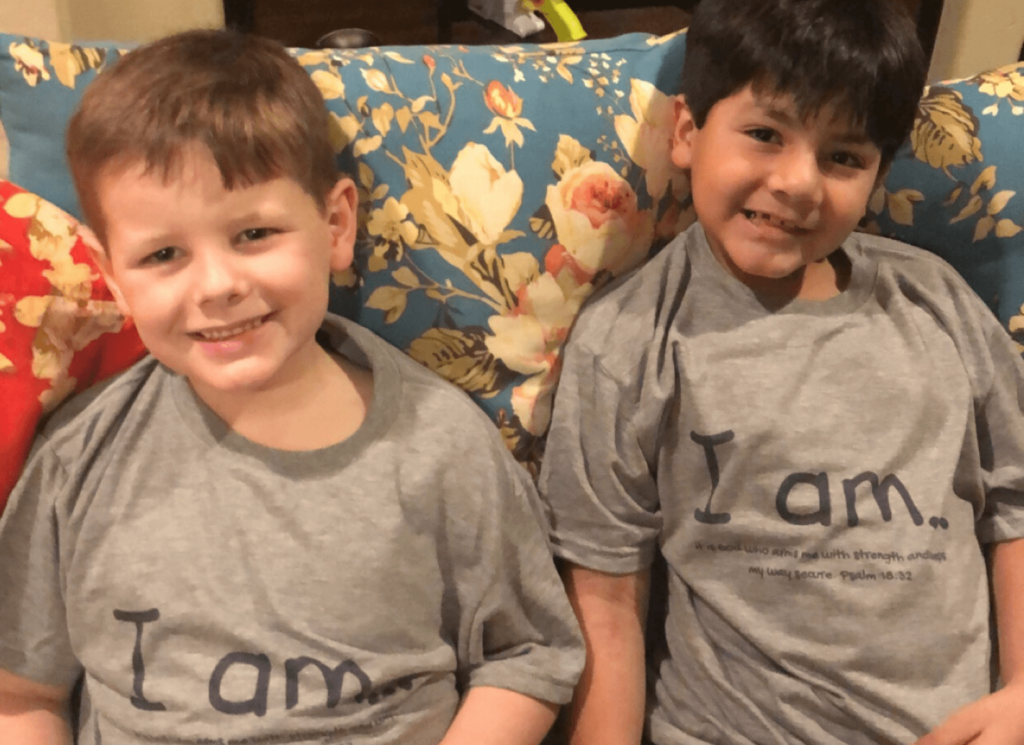 To the Mom, Whose Kid Doesn't Fit In: Mothering a Square Peg
To the Mom, Whose Kid Doesn't Fit In: Mothering a Square Peg
I am a square peg.
Years ago I would have told you I was a square peg in a world full of round holes.  But, I think the truth is, I am a square peg in a world full of square pegs trying to all cram into a very select few round holes.
Actually, I have come to believe that the world is made up of 98% square pegs, we are just trying so hard to be round, we are missing out on great friendships with the squares right in front of us.
Alas, we want to be like everyone else, on the greener grass, just on the other side of the fence.
I raised square pegs too.
Not on purpose, I wanted them to fit in.  And they did in some ways, but not in the ways that I thought really counted.  And we increased our numbers through foster care and adoption and now, I get to do the whole thing over again.
Sophie, the youngest of our original batch doesn't exactly "fit in." But unlike the majority of humans, she doesn't give a flying patootie.  On the first day of school, she climbed into the car with a laundry list of things she needed from Walmart.  We went inside, and two beautiful, tall, tan teen boys in football jerseys spied her, and they both chirped, "Hey!  Aren't you in our Algebra class!?" She looked them up and down an said, "I doubt it?" and walked off. Resting witch face unchanged by the attention.
Me at fifteen, in the same scenario, would have most likely wet my pants and then proceeded to give up all my morals and any remnant of dignity to have been even slightly noticed by boys.  I bellowed, "Sophie!  Why didn't you talk them???" and she said, "Talk to who?"
I can't.
Our 8-year-old, Sam was born with soft tooth syndrome.  At the age of two, we had to have his front six teeth capped.  With his gorgeous caramel complexion, we already worried he would have "issues" about not looking like us. So we broke open our piggie banks, i.e., depleted our savings to have white porcelain crowns on his wee little teeth instead of the silver ones.  The dentist assured us they would last long enough for the baby teeth to fall out.  They did not.
A few months ago one of the crowns came off,  leaving behind a little black stub, that "no one in their right mind would crown this late in the game."
At the time, I wrote a note to his teacher, declaring our familial commitment to dental hygiene.  And we explained to Sam what to say if anyone asked about it.  No one did.  My anxiety about this reached levels of … neurotic, square peg proportions.  And I cried at the mere thought of a hurtful encounter, one that never happened.
And these are hardly sob stories.  I know, I spent many a lunch alone, wandering for a place to sit in a new school, with no friends. And I also know, if you're reading this because your baby is being left out or simply doesn't fit in, you could bring me to my knees with "real" hurtful stories. But the fact of the matter is, if you or I am worried about our children, it is as real as it gets.
The desperate need to make it, "okay," to make them just have a comfortable experience… a "normal" practice, is our life's breath.
I know.
Let me just say, I am so very sorry.  There isn't a quick fix or even a long and hard one.  But I want to offer us this, moms and dads are the safe haven.  Our compassion for a child that is hurting is the most important of elements in the mothering journey.  Reminding them that they are loved, actually utterly adored, is paramount in this season of hurt.
In 20 years it may be the thing that shapes them, or they may never give it a second thought.  But right now, it is all-consuming.  The need to fit in, to be accepted, is a basic human need that every parent wants to fix.
But on my second go-round, I recognize something from my first round that was more about me and less about them.  It was so uncomfortable, so reminiscent of my youth, I wanted to spare my kids that at all costs.
Friend,  in mothering, there are some things we cannot fix.
In my square peg fashion, I will now confess I gave the originals some lousy advice.  On one occasion our oldest son was being teased because he didn't cuss.  This went as far as the coach calling him a horrible name and the team doing the same.  He was called a prude, and he felt isolated because they accused him of being self-righteous and arrogant.
Two things the boy absolutely was not.
Still, if they played offensive… actually vulgar music in the locker room, he would quickly dress and vacate the premises.  This meant he also missed out on an invitation to pizza and a movie, simply because he wasn't in the room when they made plans.  The isolation made him feel less like a teammate and more like a lonely soul.
My solution?  "Can't you just drop an F-bomb every once in a while?"
I know, I am the worst.
But his response still astounds me, "I mean I could?  But it is such an ugly word. And it seems unnecessary?  I don't know what context I would even say it?  And, I don't think I am better than them. I really just don't think it is a reason to be liked… or hated.  I just feel something leave me when I am around that kind of talk.  Honestly, I just want to play ball.  I don't think cussing should be a requirement to be invited out for pizza."
Granted, now he is a Marine.  Marine mouth is a real thing.  But at the same time, he has convictions and morals about things that actually matter.
I would like to propose, that thing, the very thing that has labeled your child different, left-out, or lonely is the very thing that sets them apart as your child.  Maybe this post is misleading, perhaps you seek an answer for the bullying epidemic or how to fix it, but I submit, your love is enough.  On the other side of this hurt, this "malfunction" you are the perfect solution. Also, bullying is never, ever okay.  And if your child is truly being harmed… go get em.
Your home, where they find total acceptance and love is the thing that will go with them well beyond the school years.  Yes, they will have an unimpeachable recollection of your shortcomings as well. But, they will remember the safe haven of home.  They will relish the place where they could lament their woes and your adoration somehow, alleviated the nightmares of child social nuances.
This is the best of you.
You, just listening to the injustices, while giving gentle suggestions to make it less painful.  Although do not follow my example, cursing really isn't something mothers should encourage.  (Really, such a bad parenting day.)  But truly listening, accurately explaining your sorrow and then fully believing that these trials will eventually turn your baby into an amazing square peg.  One with precisely shaped, strong angles, that embrace compassion for the little guy, and a genuine understanding of how great it is to not be anyone but exactly who they were created to be.
Furthermore, Jesus.  The original misfit and outcast, Jesus, knows the tug of your heart and the hopes you have for this child.  Of all the things I did wrong the words, "Jesus be all over you baby!" was always right.  He will go with them.  As bad as it gets, remind them of this.  Yes, you will get an eye roll.  No, it isn't the same as fitting in.  But He is there.  In the still, quiet of lonely, remember, He will never leave them or forsake them.
Of all the things I did wrong with the originals, one thing I know we did right was continually tell them who they were, instead of focusing on their lack.
With John, our Marine, we used big bold "opposite" words.  John struggled with dyslexia.  And try as we did to help him with his schoolwork, sometimes scholastic failure was inevitable.  First and foremost, low test scores were never cause for alarm in our house.  I stand by this, a child should never be in trouble for failing at something they are not capable of accomplishing.
Yes, if they aren't trying, that is an issue.  But if they are trying, if they are willing and want to accomplish a task and simply cannot, the home needs to be the place where the message they receive is, "you are awesome!"  In my opinion, to chastise a struggling learner for failing to fit state requirements for "age-appropriate learning" is no different than me yelling at you for not knowing how to perform brain surgery.
With Luke, our second oldest son, who is now a yoga instructor and philosophy teacher, we did the same. When Luke was 14 he really met with struggle.  And I remember telling him, repeatedly, "This is not who you are.  You are 'Pastor Luke' – everyone's best friend and a leader.  Son, you are not a delinquent, you are a good, decent, and loving human who seeks peace."  Yeah, I said it until I was blue in the face.  But it was the truth, and that is exactly who he is.
And we have continued this practice with the new batch.
Our now 6-year-old Charlie says, "tell me who I am!" And I will list things that we want to instill in him, even if they are not true now.  I do this with both off the cuff and with the "I am" cards which are linked below.  Sam, who is now 8 loves this "game" too."
I start with the statement, "I am…"
And the child repeats, "I am."
Then I follow it with the truth we want to instill, like, self-control.
So the child says, "I am… self-control."
My favorite "I am" statement is worthy.  Your child, my children are worthy of love and acceptance, whether they are receiving it or not.  And this word, while it may seem evasive has offered opportunities for us to talk about the love we have for them and the love Jesus has for them.
We cannot control the outside world as much as we would like.  And, we cannot count on the outside world to treat our babies as well as we do.  But we can instill in them the truth of who they are in Jesus Christ. They may forget for a season, but they will not be able to escape His relentless love.
Strange, weird, prude, awkward, loud, shy, learning "disabled," or altogether weird… and simply your perfect and beloved baby.
Do what you do best, love well, momma.  You are not alone.
May your floors be sticky and your calling ordained.  Love, Jami
He heals the brokenhearted and binds up their wounds. Psalm 147:3
Read Social Helps for Disabled Learners here.
Get your downloadable "I am Cards" by clicking on the button below.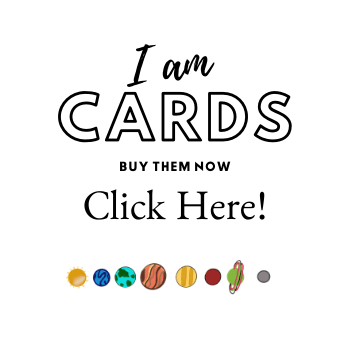 Also Available, I am cards for Struggling Learners, click on the image to learn more!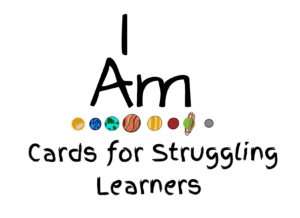 You might also like: An Open Letter to my Children: You're Not That Great
Check out all the fun stuff in my Etsy shop!