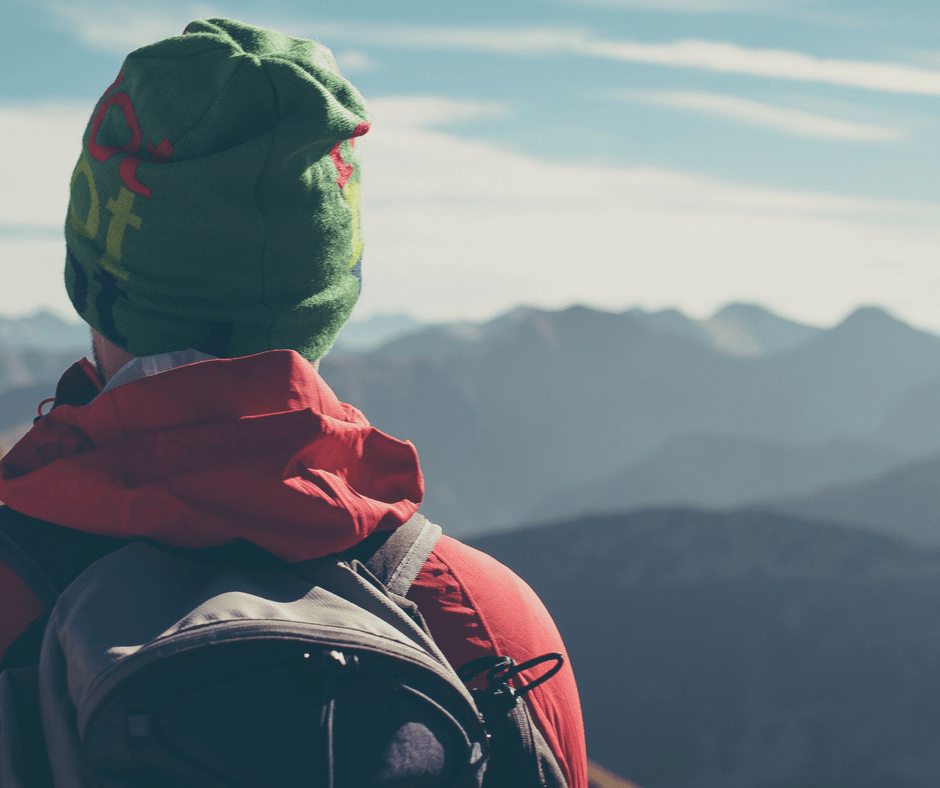 My Child Doesn't Believe in God…
When our son Luke was 6 he asked if Santa was real. Luke was our 3rd child. His older brother and sister were already privy to the truth.
So I knew he knew.
I did the little bit about the real Saint Nick and why we do what we do.
Yada. Yada. Yada.
And Luke, being all Luke said a very Luke thing:
Did you lie about Jesus too?
Needless to say, with our younger children… we aren't into Santa.  And I am not saying you shouldn't do the whole Santa thing, but our two younger sons are adopted. I can't have anything between us that makes them not trust me.
The "original" batch of our biological children range in age from 14-21. One is engaged, one joined the Marines, yesterday. The "new batch" of kids is four, two, and one.  Friday as I worked on book edits, I could hear my mommy helper, Bobbi, singing Jesus songs and telling them the Nativity Story.  For a moment my heart ached and I took time out to have a good cry.
Outside my protective reach, "the Originals" are coming of age in a whole new age. Things are much different than I would have imagined when we began our parenting journey.  I did everything I could to be a "good Christian mommy."
Yet, tis the season to become your own person.
And I don't believe that Santa caused disbelief… but some say they don't believe, or they "just aren't sure."
That's not why I am crying.
I raised a lady-baby that will soon be a wife-baby. I raised a man-baby that will soon be a Marine-baby. I poured into them and loved every aspect of the journey… well except for the 13th year of any given life, which is like a yearlong root canal while sitting on a Lego in an itchy sweater. And of the original-babies I know they know I love Jesus. And I know they remember the songs and the stories. I feel certain they know my Jesus.
They couldn't have been raised under this roof and not known Him.  I talked about Him and sang about Him. I answered their questions, always with a nod to Him.
And I am not singling out any one of the young adult babies, but I am talking to you moms of young adult babies who are grief stricken or worried about a season of unbelief.
You did a good job.
At your very worst, you told them the truth of the Cross.
They watched you pray.
They saw you praise.
They heard your prayers.
They know the Truth.
I am faced with the question: Do I want my adult-babies to only believe because I did?
My answer is no.
When they were nine and they professed He was welcome, deep in my heart I knew the "yes" didn't take the place of working out that yes with fear and trembling. And under my protective watch, when an uncle, friend or grandparent passed on they witnessed how I pointed back to Jesus. They knew that's how I coped. They watched as I fell into the arms of Jesus, time and again.  They bowed their heads and said "amen" and then they went outside to play.
The burdens of childhood are much different than the burdens of adulthood.
While they played tag, we planned the funeral… fully relying on Jesus.
My relationship with Jesus is more than a coloring sheet, nursery rhyme or song. It is an intimate bond with a real God.  And friend, you can't teach that. It must be walked out.
[clickToTweet tweet="My relationship with Jesus is more than a coloring sheet or song. It is an intimate bond with a real God. " quote="My relationship with Jesus is more than a coloring sheet or song. It is an intimate bond with a real God. "]
A wise friend, Bev Sheasby of liberatedliving.com said this to me: "Within the seed is the entire plant. You planted the seed."
I believe that He who dwells in the seed will nurture it into something fantastic.
And while it is hard to watch your baby go out into the big wide world, knowing they aren't embracing their birthright as child of the God of all, the seed has been planted.
His glory cannot be contained.
If the worst case scenario is death… Jesus conquered that.  
I chose to believe that He will complete the work I started in them. I trust Him completely to be their deliverer. I am certain; they know His name and they know they can call on Him.
Jesus loves me.
Jesus loves them, this I know,
….for the bible tells me so.
May your floors be sticky and your calling ordained. Love, Jami
Psalm 107:28-30 Then they cried to the LORD in their trouble, and he delivered them from their distress. He made the storm be still, and the waves of the sea were hushed. Then they were glad that the waters were quiet, and he brought them to their desired haven
Have you real TIPS FOR BETTER PARENTING???
You might also like: Go and Don't Believe and An Open Letter to My Children: You're Not That Great
Check out my friend Kelly Balarie's new book! Click here!