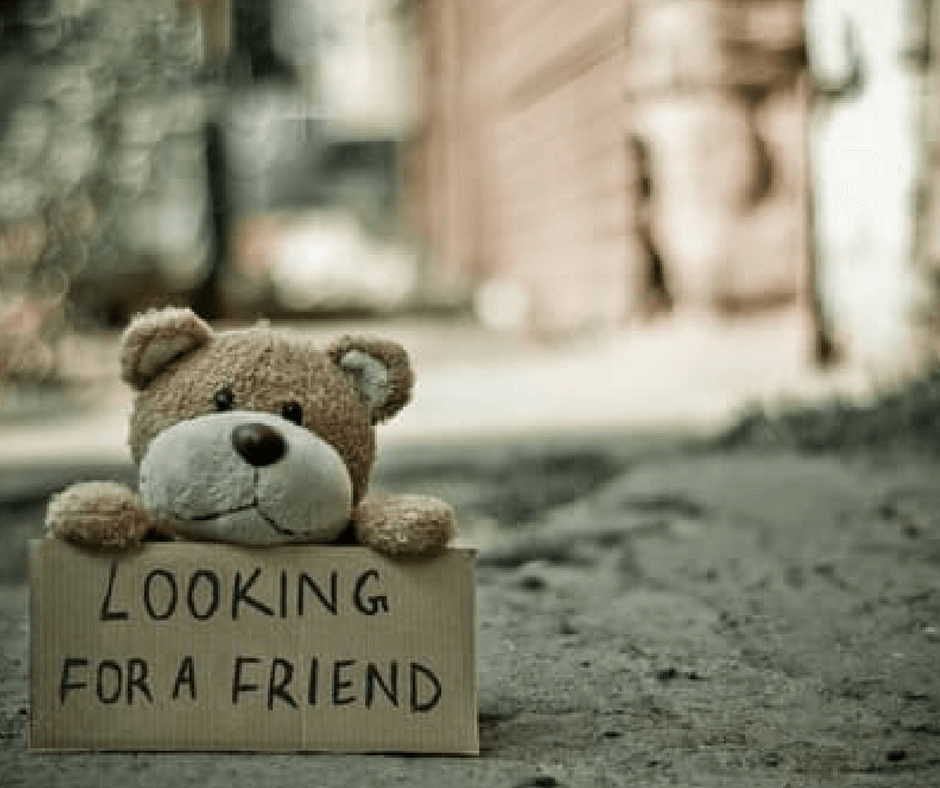 Do You Suffer From PMS: Pathetic Mom Syndrome?
I have PMS.
But I don't have a uterus.
I don't get cramps.
That is not my excuse for acting like a crazy person.
I had a bad case yesterday.  The only good thing that went on was that I didn't have to get ready for bed… cause I was still in my pajamas from the night before.
Pathetic Mom Syndrome.
It started out bad.  Also, it started out at 2 a.m.
The clamor downstairs alluded to a break-in.
I felt through the dark for my cell phone.
42 text messages:
The man-babies, our 17 and 18-year old sons who live in the guest house on the hill, were coming for food.
The man-babies were locked out.
The man-babies were trying the windows… "don't shoot."
The man-babies woke the teen-baby, our 14-year-old daughter.
The man-babies and the teen-baby were fighting.
The teen baby hates the man-babies.
The man-babies are making bacon… "don't shoot."
The uproar woke the vandals, our 2 and 5-year-old-sons.
The vandals want bacon too.
Then our foster-love, a 17 month-old joy-baby started crying…  It only went downhill from there.
By 5:00 am there was no hope of any sleep.  I knew I wasn't working out, although I did walk past my spin bike and told it I hated it. Which wasn't true, I would apologize later, but at the moment I felt like it was mocking me. I also knew I was about to have the first of 15 cups of coffee. Otherwise, I'd survive on a diet fit for a three-year-old.
The self -loathing began about 7:15 am. It's imperative that self-loathing be accompanied by asking yourself, questions out loud.  I like to start with the basics, "What the flip is wrong with you?  Why do you do this?  Are you crazy?"
Make sure you answer yourself out loud too.
By 9:00 am I had  cried twice and we are out of pop-tarts.  When I have full blown PMS I find it easiest to corral all the littles into the loft/family room.  I set up camp on the sofa with a blanket, pillow, and my laptop.
In order to ensure I will move as little as possible, I bring a basket of fruit chews, 2 baby bottles, juice boxes, 6 peanut butter and jelly sandwiches, Kleenexes for the crying (me not them,) diapers (size 4 and 6,)  wipes, cell-phone, and my laptop.
On this occasion, I try to dig out and make myself a salad.  But the PMS was so bad I couldn't chop lettuce.  So I had croutons, shredded cheese, and Italian dressing.
It had components of a salad.
We watch Blue's Clues and Scooby-Doo.  I stare into space, cry, and check my Facebook. I covet the beautiful people and wish I didn't have Cheetos in my hair.
The littles are…sticky.  They smell funky.  Also, they want fruit chews.
I ate all the fruit chews.
I can stop here with how bad it was.  I mean, I dove head first into the pit of mothering anguish.
At one point I was literally drooling.
But it is a clinical funk.  It's not like I am just gripping, obviously, I love mothering otherwise I wouldn't keep doing it.  However, when it is bad, it is very, very bad.
And when it is good it is grand.
There's no middle ground. If Justin comes home and says, "how were things here today?" I rarely submit the response, "Meh. Adequate."
It's a sunshine/rain vocation.  I either want someone to die or I want to bake cookies, watch Mary Poppins, and then finish off the day with some stupid activity where they paint themselves in the bathtub.
The day after bath time paints is always a PMS day. That whole gimmick is like a toddler frat party.  It makes no sense, it makes a huge mess, and the next day you feel violated and ashamed that you allowed such nonsense.  A regular bath is never sufficient after that.  Throw another $7.26 in change into the counseling fund can with the note that says, "For all the times I went postal over bath paints."
[clickToTweet tweet="A cheerful heart is good medicine, but a crushed spirit dries up the bones. Proverbs 17:22″ quote="A cheerful heart is good medicine, but a crushed spirit dries up the bones. Proverbs 17:22″]
Like they'll need to be reminded of my ostentatious episodes of PMS.
And I rarely cuss, but the one time I did and really blew a gasket, I said THE WORD.
The big one.
And my older children bring it up all the time.
"Remember the time mom said #$(%????"
HELLO????
No one ever mentions the fact I said it in reference to one of my children being form tackled and handcuffed in the front yard by a U.S. Marshal and his K-9 partner.
A child can get his head stuck in an oatmeal can and I can lose an entire day at the Emergency Room and it's, "Wow, she's in mood. Everyone stay back."
That is an exponential amount of pressure. Why is any one story marked by the responses of the mom?
After the incident, which is called "The time mom said THE WORD incident," and not "The US Marshall incident" one of the children said, "Geez mom – Calm down."
That is a child we no longer speak of.
He mysteriously disappeared.
And I have some real guilt about that.  PMS onset manifests into GMS: Guilty Mom Syndrome.
Guilt.
It's a badge of recognition in the life of a mother. We yell, spit, curse, and eat a roll of cookie dough for lunch and then pass out watching Little Einstein's from the blood sugar spikes. Then we wallow in the misery of PMS, the next day we get GMS and we buy more bath paints.
It's cyclical.
Here and now, I type this in the dark.  I have letters after my name indicating I am educated.  My first book will be released in October.  I am a real person who, when out of my pajamas and wearing a bra, can speak in public and balance my check book.  I have PMS and GMS and I vow to be an advocate of these serious, often gut bloating and hysterical syndromes.
Until then, solidarity my sisters.
#neverforget
May your floors by sticky and your calling ordained. Love, Jami
A cheerful heart is good medicine, but a crushed spirit dries up the bones. Proverbs 17:22
Have you read TIPS FOR GREAT PARENTING????
You might also like: To the makers of toddler television