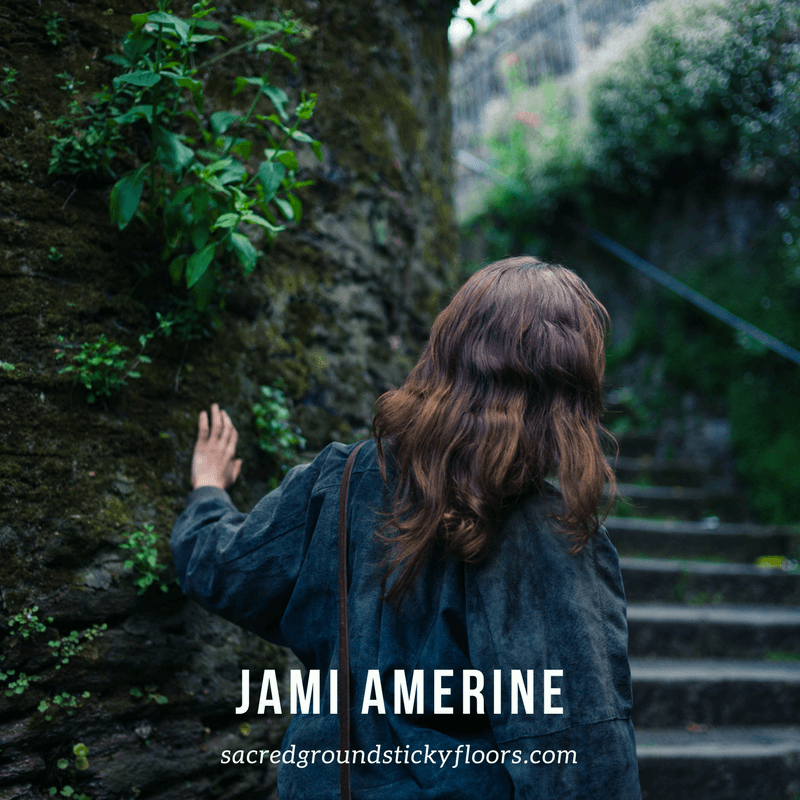 Breaking Free in the Midst of Chaos
I just bathed the vandals, our 5 and 3-year-old sons.
Actually, it was a shower.  This is the most effective way to clean them.
I strip them down; I put on my rubber goulashes and start the water.
It's going down.
The insanity never ceases to amaze me.
These same two little boys, given the opportunity, will run naked through the sprinklers, jump in the pool 5,000 times, and smack each other in the face with water balloons.
But a shower?  If you add warm water and soap to aquatic play these two banshees scream and cry like I am trying to drown them.
So traumatized by the bathing experience I have to give them 24 hours' notice and take them to a therapist bi-weekly for post-traumatic stress disorder.
And yes, we've tried a bath instead of shower, last time the eldest, Sam was so upset over the bath he smacked his face on the side of the tub.  If Sam sees blood… he poops himself.  So he saw the blood, lost control of his bowels… and triggered a vomit response in his little brother, Charlie.
We had to gut and remodel the bathroom.
Aside from the myriad of bodily fluids, the screams are head splitting.  The rationale tied to their reaction to bodily cleansing is hardly worth the effort, I cannot explain it.
And while I cannot explain it, I can totally empathize.
I operate in the same elements of psychosis.
I can be completely in control of my strongholds.
I can be on top of my game.
I can be a beacon of light in the darkness of trying to break free, until something is out of my control… and I lose my ever loving mind.
Like the vandals with a water hose, I put out fires and rearrange schedules, and bring home the bacon too… unless…
Well, unless something outside of my plan or my desired methodology occurs. An extra trip to town, student financial services, a foster care debacle, an argument with my husband, an over-due notice, a premenstrual tween, or any combination of any mind numbing life happenings can send me to the cookie jar.
Almost without warning, it is like a switch is flipped and I want what I want right now to soothe my quick firing adrenals and bring harmony to my body and mind.
And I know women who feel this about wine, shopping, or cigarettes. Alas, my struggle is usually something salty or sweet.  The remnants of which now decorate my butt and thighs.
I always regret this knee jerk response.
Always.
Undone, another day lost, another spin class wasted, like sands through the hour glass – so is the mess I have made of calming with candy.
And no, I probably don't eat more than the average person, still after a terrible injury and the diagnosis of an autoimmune disease a little bit goes a very long way in keeping me hostage.  Hostage to the obsession of my idiocy and shackled to the wall of my headlock.
Of all the people in my life that know of this nonsense, all but one is relentless in my criticism… me.
Granted, I cannot escape me or the inner Jami that continually brings up every one of my faults.
But I have succeeded in silencing her, and asking that she speak only Truth.
The TRUTH is I am loved and viewed flawless by my Father in Heaven.
[clickToTweet tweet="The TRUTH is I am loved and viewed flawless by my Father in Heaven." quote="The TRUTH is I am loved and viewed flawless by my Father in Heaven."]
Nothing can separate me from His unfailing love.
He speaks life to me.  He is comfort when I am faced with chaos.  But the change in me to recognize these things in Him is brand new.
Prior to this awakening I had Him all wrong.  I wouldn't and couldn't go to Him with my struggles simply because I was running from Him.  The belief He was furious with me all the time left me miserable and confused.
Why would I go to someone who might strike down my people if I have a gummy worm? Or twelve?
If He is not a God of comfort and healing certainly I will flee from Him rather than run into His loving arms.
Yet, this is what I believed.  This is the truth I harbored.  I would speak His goodness and loving kind will and then run and hide from Him in hope I could stay under the radar.
Confused by a mixed message, once created with a little bit of The New Testament and a lot of the Old, I ignored the promises made by Jesus and fully relied on my good deeds to complete my salvation.  This vicious cycle of perfection and defeat had me falsely worshipping a God of terror.
A God who didn't hear me, didn't like me, and lied about my salvation.
Not until I was exposed to grace and the reality of His sacrifice, once and for all did I see the resurrection of Jesus as the entirety of the GOOD NEWS.
And here among the scraps of my old self, where condemnation once rallied, I am climbing out from underneath the lies.
The Old Testament was an epic and holy journey to the capstone: JESUS.
No longer to I adulate to a bipolar God.
The mercy He affords me is ridiculous, the message too good to be true. Yet it is the fullness that was promised. It is the place of healing and comfort that was contracted for me by the perfected blood of the Lamb.  Apart from my old beliefs He is the ointment to every wound.
He is kind and merciful. Slow to anger and rich in kindness. Knowing this makes Him the sweet solution to every madness hurled in my direction.
Bloody noses.
Poop.
Vomit.
And the notorious shower.
It's going down, step up to the real Good News.
1 Corinthians 10:23 Everything is permissible, but not everything is beneficial. 
May your floors be sticky and your calling ordained. Love Jami
You might also like:  Beating the Drudgery of Comparison and The Ax Murderer's Diet
Have you heard??? My sister and I have a new podcast!  Join in the FUN!!!
Shop for all things sacred and sticky!!!