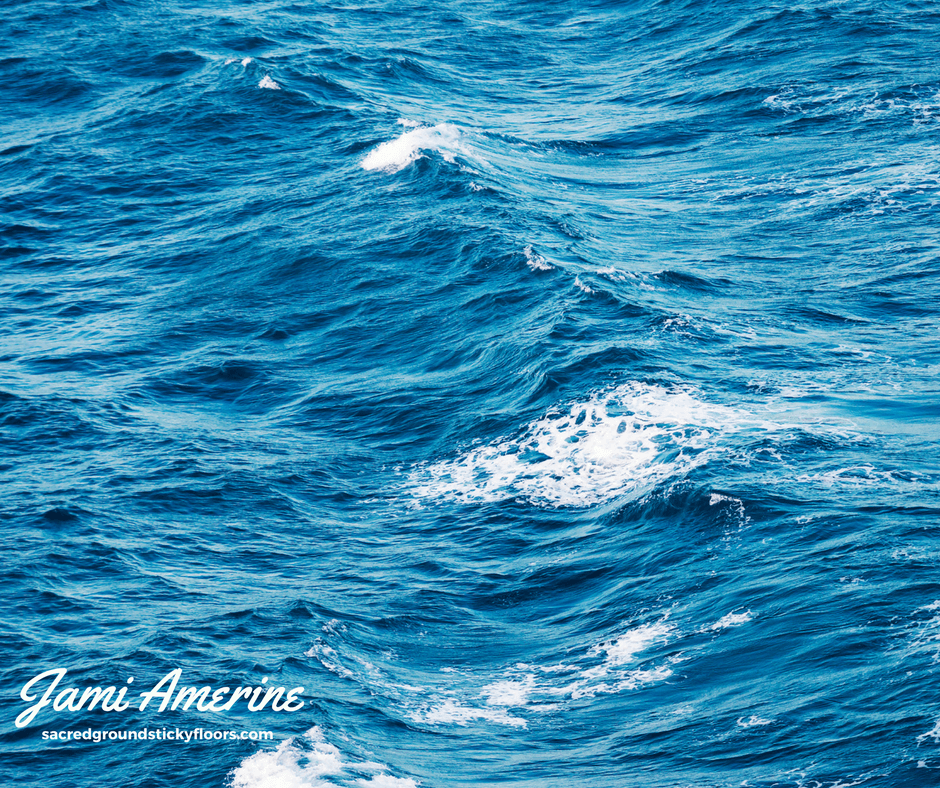 Win by Losing: Stop the Stress – Get a New Dress
You should relax, you have too much stress.
Or as our 5-year-old vandal says, "I have too much stresses in me."
And I know all the tricks of the trade.  I even sell essential oils. 
So I had used my meager earnings to buy a more expensive blend… Stress Away.
From the family room, the smell was overwhelming.  My husband and I leaped from our seats and bolted to our room where we discovered our two toddler sons slipping and sliding all over the bathroom completely greased in the prized bottle of oil.  They were thrilled with themselves.
This is why we call them the vandals.
As we bathed them and mopped and scrubbed the floors my husband sneezed and gagged.  "What is this stuff?"
"It's essential oil."
"What kind?" He choked.
"Stress Away."
He stopped scrubbing and glared at me, "It's not working."
Indeed.
Just this morning I found my new diffuser full of my coffee, saltine crackers and a hot wheel.  I bought the diffuser for my nightstand in hopes of filling my room with the majestic smell of a freshly rained upon lavender field.
Hard as I try – my life is less than stress-free.
Truly, it is a vicious cycle.  The purchases I make in order to manifest calm are the very tools that are my undoing.  As I cursed and scrubbed the nasty concoction out of my new diffuser the younger vandal inquired, "Whats you doin mommy?"
"Cleaning up a very big mess!  Why would do this to mommy's stuff?"
I kid you not he said, "Cause we yike to pway wif your pwetty fings… and we should always share with herms other."
I disagree with the law of sharing.
It's stupid.
I don't share my car or clothes with anyone?  Yet we emphasize this to our children and it literally only applies to children.
And perhaps this is why the vandals feel they are welcome to abuse my relaxation possessions.
Furthermore, maybe their scheme to sabotage peace is the reason I am fat.
Probably not; realistically my adoration for wine and Cheezits… and Reese's peanut cups are the real culprit.
Also, Cranberry-Lime slushes from Sonic.
But, enough about me.
I am recently stuck on two scriptures:
1 Corinthians 10:23 Everything is permissible, but not everything is beneficial. 
John 10:10 The thief comes only to steal and kill and destroy. I came that they may have life and have it abundantly.
Jesus came to stop the non-sense that left us reeling in a miserable and hopeless existence.  Every scripture, line, verse, and Law prior to His obedient and bloody sacrifice on the Cross were telltale signs of a people desperate to be saved.
[clickToTweet tweet="Jesus came to stop the non-sense that left us reeling in a miserable and hopeless existence. #stressless" quote="Jesus came to stop the non-sense that left us reeling in a miserable and hopeless existence. #stressless"]
And the very definition of His destiny, Savior,  is one who saves.
I am convicted of this.  He saved me.  Maybe you are tired of the rant… but I can't help it.  I am giddy.
Why did I wander aimlessly in a state of "saved, but not quite?"
I'll say it again simply because it is so important.
You can't be kind of saved.
If you are drowning in the sea and I throw you a life jacket, you still are in danger of wind, waves, sharks, undertows and you are forced to tread water.
If I pull you to dry land… you are saved.
You will not be killed or destroyed by the sea.
You have life and it is abundant on the shore.
The stresses of drowning in the depths of the ocean are gone.
Ah, yes, I know what you are thinking… "but, what if I fall back in?"
You may fall back in, but you believe in a Savior who walks on water. You who profess "HE IS LORD!" are no longer subject to the performance based salvation, YOU ARE SAVED.  He sees you as whole.
And nope, it's not fair.  But He is God, and He can make up the craziest of playbooks… so He did.
No longer interested in a relationship with His children where they sought to appease Him, He tossed out the rules and welcomed you to rest.
Rest.
The opposite of stressed.
The ease of serving Him and doing well isn't to earn His adoration; it is to simply honor His sacrifice.
Today is my dad's birthday.  He is an oil company executive, a safari hunter, fly-fisherman, world traveler, and Grandpa extraordinaire.  He has money in the bank and a house on the lake.  He has motorcycles, grandbabies, a lovely wine collection, and a freezer full of exotic meats.
He needs nothing from me.
I can't find a gift that would sway him in his love for me.
I have provided him delightful pixie granddaughters and strapping vandal grandsons, and long after he took the highchair and playpens to storage… I continued to bring him more grandchildren who do not have his blood… but have captured his whole heart.
None of those things influence his love for me.
My relationship with him is stress-free.  He loves me.  I love him.
The freedom of a healthy relationship is void of adrenal draining stress.
We are welcome at the Father's table.  We can feast on that which He shows us is beneficial.  Dying to self and focusing on what is good and pleasing is not a heavy or anxiety rich feat when my whole focus is not on my sin, nor my good deeds… but on He who saved me.
Taste and see… Walk in the freedom He bought for you.
Fall into the arms of the Savior – His yoke is easy and His burden is light. The serenity can't be bottled, bought, or sold… and the toddlers can't vandalize it.
Peace, rest, abundance… freedom.
May your floors be sticky and your calling ordained.  Love, Jami
1 Corinthians 10:23 Everything is permissible, but not everything is beneficial. 
You might also like: Escaping the drudgery of comparison and Perfection Portion
Check out my sister Stacey's blog www.shesatdown.org and like her on Facebook for great giveaways and treats for tired mommas in need of REST!