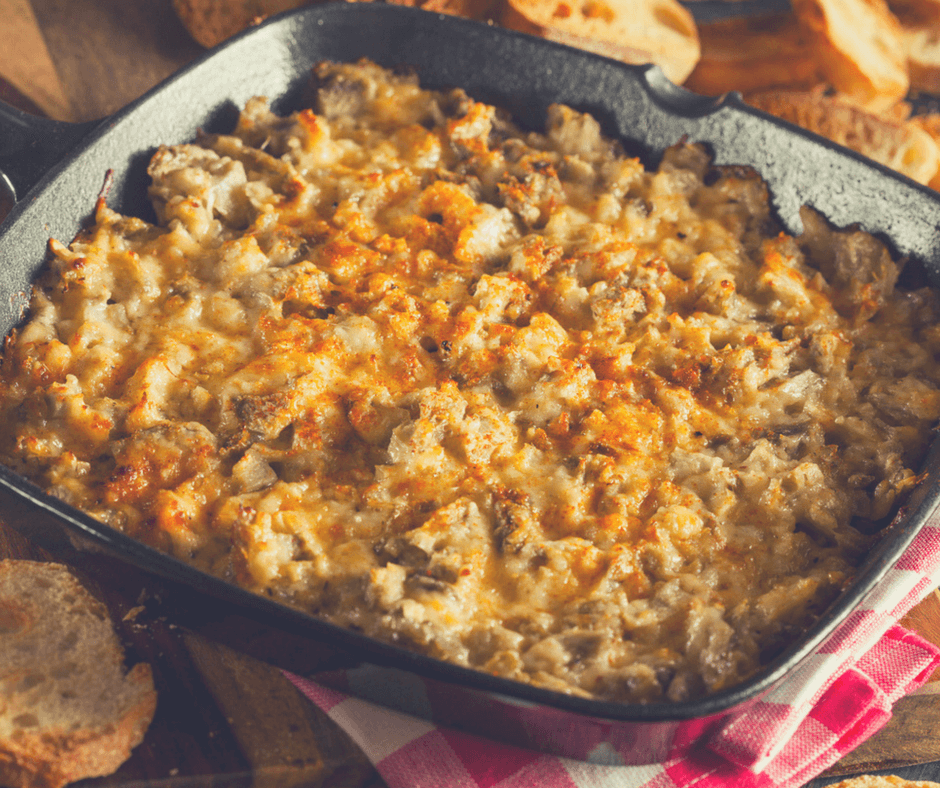 Sacred Ground Sticky Floors Recipe: Artichoke & Feta Dip
This Artichoke Feta dip is so good, we have been known to have it for dinner with just a loaf of french bread!  I first had this at a party.  Then, I decided to spruce it up a bit and added the feta.  We have never looked back.
The flavors combine with just the right amount of creamy and tangy.  I take this to potlucks and serve it at nearly every get-together.
Sacred Ground Sticky Floors Recipe: Artichoke and Feta Dip
Yield 6 11/3 cup servings
We love this dip.  Served warm with fresh pita bread or gluten free cracker it is a favorite… also, I have been known to eat it like a casserole when doing keto or low-carb.  It is criminal.  
Instructions
Mix ingredients together and pour into an 8×8 baking dish or seasoned cast iron skillet (my preference.) Bake at 350 for 30 minutes or until bubbly.  Then broil on high until golden brown… usually no more than 5 minutes.  Serve with pita bread or chips or gluten-free crackers.
Notes
This recipe is gluten-free as long as you check your ingredients.  Remember some pre-packed shredded cheese have gluten.  
Courses Appetizer
You might also love:  Bacon Lover's Jalapeno Dip