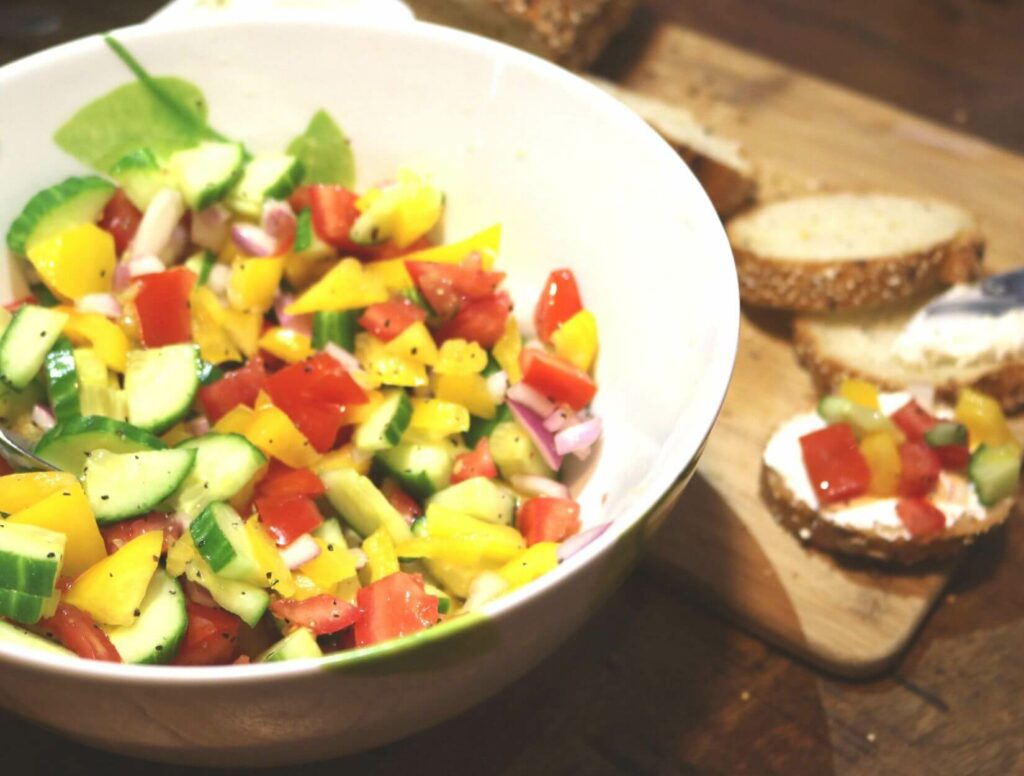 Sacred Ground Sticky Floors Recipe: Marinated Veggies
Sacred Ground Sticky Floors: Marinated Veggies
This is our most favorite appetizer… but truth be told, we use it so much, we can eat it as a main course too!
I do several things with this dish.  First, we eat it with cream cheese on crackers, a baguette, or pitas.  Also, I have been known to serve it like pizza, with cream cheese spread on a prepared pizza crust and then the marinated veggies on top.  It is a great appetizer like I said, but… it is a beautiful centerpiece as well.  And while I am including the recipe as I prepare it, you can add all of your favorites veggies to it.
I don't think you can mess up this veggie recipe.  I really don't.
IF I have any leftovers, I will pack myself lunch with a store-bought pita pocket.  I fill the pocket with cream cheese and then I put the veggies in a container.  When I am ready to eat, I add the veggies to the pocket and shazam!  So freaking delicious!
This summertime recipe is everything you need to get a hearty dose of veggies and lemony, deliciousness in your tummy!
Let me know what you think!  Jesus be all over you!  Love, Jami
Sacred Ground Sticky Floors Recipe: Marinated Veggies
Yield 4-6 cups
So easy!  So good.  All the colors, tangy lemon, crispy summer veggie on cool cream cheese and your favorite bread!  YUM!
Ingredients
1 English Cucumber diced
3 roma tomatoes, seeded and diced
1 red onion coarsely chopped
1 yellow, orange, or red bell pepper coarsely chopped
juice from two lemons
salt and pepper to taste
Instructions
In a large bowl combine all chopped veggies.  Add lemon juice and salt and pepper.  Cover and chill (if you can wait or use cold veggies.) Stir until vegetables are covered in lemon juice.  Serve with cream cheese and your favorite bread.