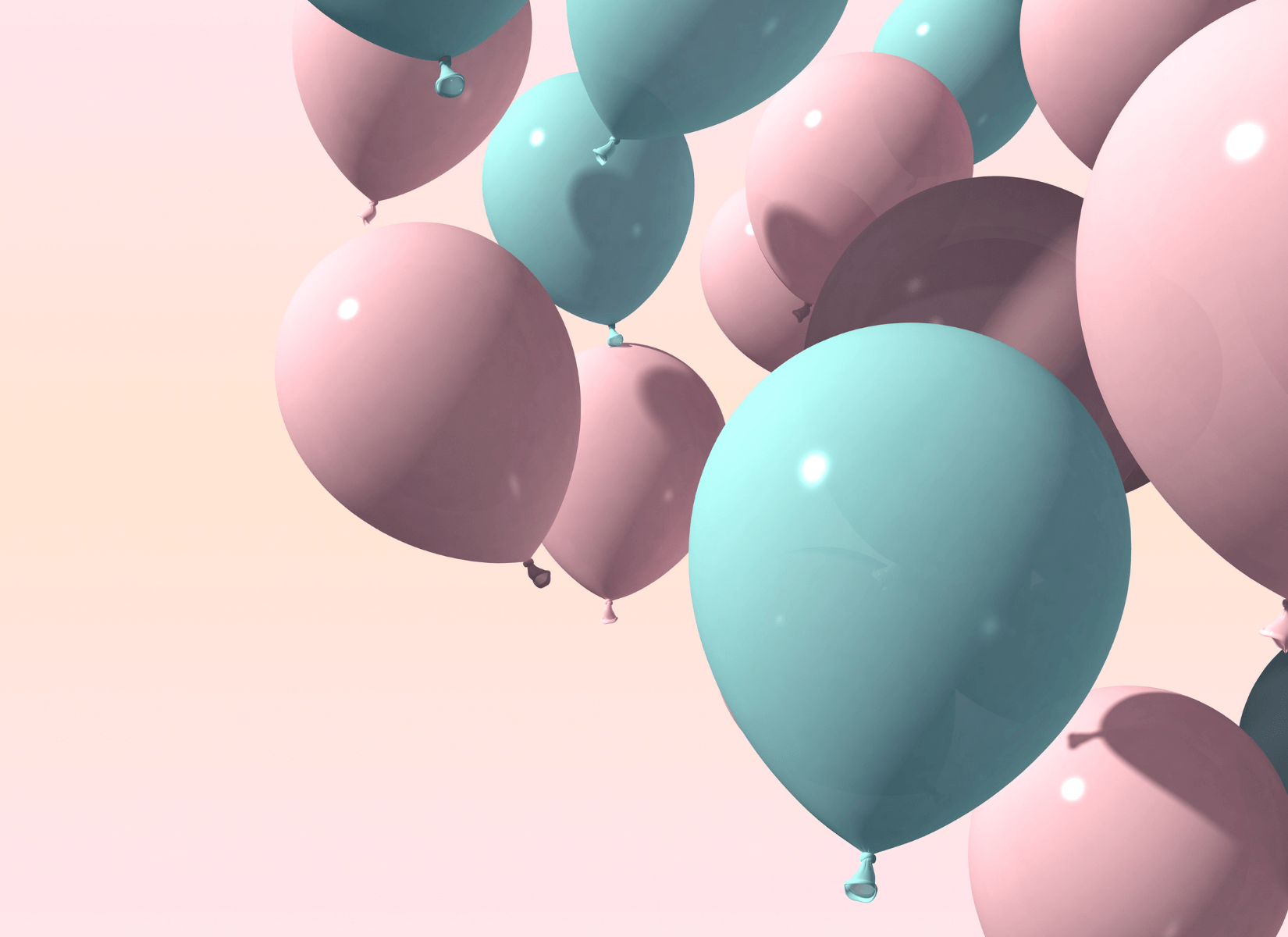 Gender Reveal Parties: A New Phenomenon
Gender Reveal Parties: A New Phenomenon in Birthing Humans
I am going to sound like an old lady, and I swear, I am not that old.  However, I cannot hold my tongue on the issue of the gender reveal party.  It is too ripe – there is entirely too much to say.  
Yes,  I know the risk.  I have had my share of pushback on stuff I wish you'd quit saying.  The crazies can be found in the comment section of An Open Letter to My Children: You're not that Great.  
I know you are out there and I am fully aware there are a few of you who have beautiful gender reveal party footage.  
In my short writing career I have tried not to tell you all the things you should not do, I mean I have made some suggestions.  But I am not the boss of you. When it comes to baby-making, adopting, fostering, birthing and breastfeeding, we all have an opinion.  I am pro-epidural. And I have successfully breastfed. Also, I have very nearly starved a newborn with my failures. I stand by this, birth as you wish.  However, I still believe that giving birth to a child in a swimming pool in your living room is going to produce a generation of children that expect their entire lives to be a party. Every time I hear a story about a baby born in a birthing pool, I picture that baby born fully clothed in Bermuda shorts,  a Budwiser t-shirt, and sunglasses.
 Also, I think someone ought to try birthing on a slip and slide.  
I mean, if you are going to use summertime yard toys in your birthing plan, the slip and slide just makes more sense.  
When I was still birthing babies the Target Baby Gift Registry was but a blip on the radar.  Now I believe it is the reason some people choose to have children.  I don't condemn that decision. Target is from Jesus.  
So are babies.  
All that said, let us talk a little bit about these Gender Reveal parties.  First of all, whoever thought this up is a wizard. Recently, someone put a flyer on my car for a gender reveal party service with packages starting at $500.  While I truly admire the spirit of entrepreneurship, I think this is adding to the hefty cost of child-rearing. I have 3 children slammed with student loans.
Invest that $500 in Starbucks stock sis.  You're gonna need it.  
Second of all, I got invited to a gender reveal party. 
The invitation included a list of places the mom of 4 was registered.  9 weeks later, I got an invitation to the same person's baby shower.  
Hold up.  
You can have as many parties as you want to celebrate this human, but I am not putting that child through college.
That is on you.  
Also, one gift per human.  This needs to be the rule.  
[bctt tweet="if you are going to use summertime yard toys in your birthing plan, the slip and slide just makes more sense.  #genderreveal " username="httpstwittercomjamiamerine"]
Being the skeptic I am, how did you register already if you don't know the gender? And, if I go buy a gift for you on the said registry, and the reveal goes to the opposite gender, do I have to return the gift?  I feel like that should be your deal. Because I was not involved in this conception or resulting party. So I feel like I shouldn't have to make extra trips to Target and keep receipts and stuff if things are blue and not pink.   
So, here is my theory: The gender reveal party is an attempt to recreate the once natural surprise of finding out the sex of the child upon delivery.
I would like to propose, this can't be contrived. Back in the day, daddies were pacing in the waiting room, yes, I am going back that far.  The surprise was the announcement: "It's a…!"
And then there were the celebratory cheers.  The mother, somewhere in the back was delighted and exhausted. Let's pretend she's wearing a feathered boa, smoking a post-delivery cigarette.  Frankly, after 9 hours of hard labor, the statement, "I don't care if it is a boy or a girl," was the whole truth.  
Now, with advancements in technology, we have the initial surprise of gender, but we have not earned the true relief of gender reveal after pushing a ten-pound human out of a tiny orphis on our person.  
With my first three deliveries, we did not know the gender of our babies. 
It was a legit surprise. With our fourth, for the sake of our oldest daughter's sanity, we chose to find out the sex.  We figured that little Maggie needed the 5 months between the sonogram and delivery to adjust if, in fact, she was getting another little brother.  
In this case, Maggie got the sister she so desperately wanted.  All was well and good. And, after Sophie's delivery, the only awkward part, well aside from the whole stirrup and episiotomy mess was the doctor's announcement, "It's a girl!"  To which I thought, "yeah, I know… remember you told me that four months ago?"
As a person with categorical indexes for planners, knowing Sophie was Sophie was fun.  We painted the nursery purple. And we bought little pink dresses and tiny patent leather Mary Janes.  Truth be told, I wanted a girl. And this brings me to an important point. If you have six boys and are praying for a little girl, do not do a gender reveal party.  Friend, there will be video footage of you unable to hide the disappointment of not getting to buy giant hair bows and ruffled bloomers.  
I get it.  But I propose that many an armchair sleuth will recognize a serial killer born of a viral video of their mom finding out their gender and then sobbing uncontrollably because the balloon in the box was blue.  
Sure, go ahead and find out the gender if you need that time to adjust.  But unless you are Meryl Streep and have your wits entirely about you, there are some things you don't want on video.  I propose your child would fare better seeing the video of their conception rather than a video of your stark disappointment, with over a million shares, of their botched gender reveal.  
Furthermore, husbands, if you think it is funny to manipulate the results of the gender reveal on your pregnant woman, I am going to save you a throat punch. 
We are not in the mood for your nonsense. If your wife wants a girl and you trick her by making her think it is a boy all for the prank and a shot viral video fame, you have earned yourself a special place in the Worst Husband Hall of Fame. 
I know some cyberbullies I can sick on you.  
So this thing, where we have a party to fabricate the once natural surprise of learning the gender of a child is being monopolized by the money makers. 
You and I both know, baby-making doesn't make the world go round, money does.  
Oh, and I am ready for anyone to explain to me how someone pulled off the non-gender, gender reveal party.  Y'all, you can't make this up. A family that was not going to pose "societal gender stereotypes" on their unborn child, had a non-gender, gender reveal party. 
Is it just me?
What was the surprise? 
"It's a… human?!?"
The real surprise in that scenario would be if the couple was having a puppy.  If you are having one of these parties, I would love a front-row seat. I'll bring doggie biscuits.  
Let me interject, I love a party.  Especially if there is cake. But I am fascinated by the gender reveal party concept.   Yes, I wish I had thought of this booming business model. And I am not telling you not to have a gender reveal party.  You do you. But at the same time, can I ask what we are celebrating next?
"Becky ate her peas!?!?!"
And… do I have to bring a gift?