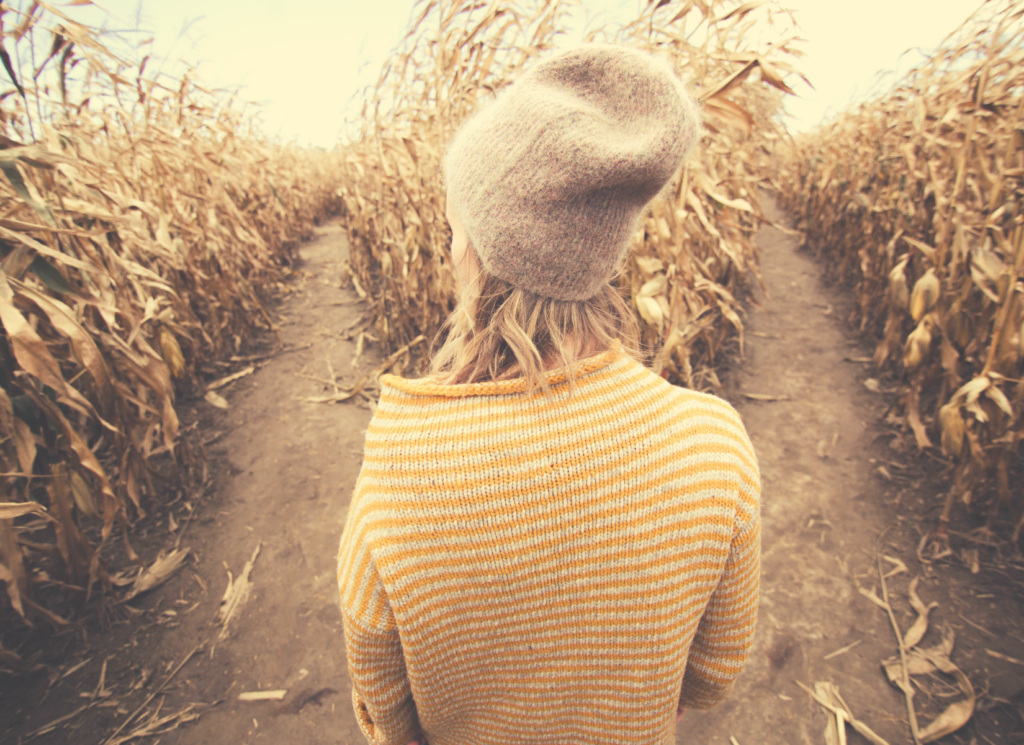 How to Survive the Wilderness on a Road Less Traveled
How to Survive the Wilderness on a Road Less Traveled
In grade school, I had to memorize a poem. If I am, to be honest, the one I picked was the easiest of those to chose from.  If you have read anything I have written before, you know, I was not a super gifted student.  Back then, it wasn't so much the road less traveled, but the road that was the less intimidating… less destructive and would not amplify my shortcomings.
At the time, Robert Frost's poem, "The Road Not Taken," checked all the boxes for me.  Little did I know, it would be a recurring theme in my life.  To this day I am brought to tears by the anthem.
 "Two roads diverged in a wood, and I—
I took the one less traveled by,
And that has made all the difference."
Pause.  Weep.
What is it that makes one way more appealing than the other? As noted, in the past, I was most captivated with that which would hurt less and would ease my weary feet.
Anymore, nearly every physical route I take is easily plotted out for me on Google.  Still, I remember the days of cleverly folded maps and wandering down a one-way street, the wrong way, clueless as to which way was right and left, most literally.
Today, on the other side of a hard season, that was accented with grief and depression, I am looking back in awe of a God who traveled with me, never left or forsook me, and blessed me, although, I was somewhat ignorant the road would be so treacherous.
I would say, it was easy to miss the forest for the trees in the throes of depression.
When you are most broken, most deep in the pit, the only goal that seems logical is to dig out and fast.
However, many times the harder and faster you dig, the deeper you sink.  It would be easy for me to say, now, "keep looking up, keep digging!"  Alas, I recall, when my arms grew weary, and my strength was depleted, I remember the welcomed relief of giving up… and drowning.
Perhaps, this is the question I would pose.  Is that okay?  Is it okay to let the mud take over, and simply go under?
What I hoped once was true, and now know that it is, is that, yes, it is acceptable, sometimes, totally necessary to sink deep in surrender on a lonely road.
When I stopped clawing, I rested most peacefully with my Jesus.
Looking back I see now how He cleared the mud and debris from my airways and offered me fresh air in proper doses.
And even when, I felt certain I would die, He showed me little signs of light and breath.
Most assuredly, there is a great risk in loving well.  Greater is the reality of loss.  The pain of letting go and the sharp cut of goodbye, never again, and if only.
Still, I revel in the beauty I saw on the path that not everyone has trudged up and down.
The fresh sprigs of green grass, not yet trampled upon.  And the hiding places, the secret spots along the never been stepped on foliage, freshly blooming in a fork in the road, where I  boldly ventured.
I suppose this composition feels cryptic.  If you do not know me, you may not understand my loss is a story of foster care, leaving a beloved home, starting completely over, launching a Marine baby, and a close fail at a budding career.  All the while, trying to compose intelligent, creative words, raise a young brood and make a new house, in a foreign town, a home.
However, I needn't divulge every secret to share in the camaraderie of a broken heart and a season of want. Who hasn't had that?  And if you have not, I would like to be so bold as to say, it may be time to venture down a road less traveled.
Yes, it was a risk traveling down the road of foster care.
Most definitely, we could have stayed where our roots were planted, safe on a familiar Farm to Market road.
And sure, it would have been easy to forget about book writing or a ministry, believe me.
I guess I could have thrown a big enough fit, begged my dear boy not to serve.  And gone to great lengths, painstakingly putting up roadblocks to keep him safe with me.
But honestly, what is that point in a life with no risk?  How can we see and learn if we never take stake off the beaten path?  I can confidently say I have never heard someone say, "I don't think I will marry because I don't ever want to be widowed," or,  "I don't want to have children because of traffic fatalities." 
And who have you ever heard say, "No, I don't think we should buy a house… you know because of lightning and grease fires?" 
There are plenty of excuses for walking the path of the known, the easy if you will.
But I propose, there are plenty of good reasons to try the road less traveled.
Certainly, if you never risk love, there is no chance of losing it.
Definitely, if you always play it safe and easy, you may never need the comfort that only comes from the Creator who designed you to love… and grieve. 
If you never roller skate, you may not ever fall and skin your knees, however, I have tripped and fallen in regular tennis shoes, on a simple surface. Sometimes, life decides for you.  Either way, I have found there is only one real Comfort. And honestly, He has a tendency to brave the wilderness.
So, here on the edge of the pit, as I rinse the mud off, I would take none of it back.  Deep in the dark woods, on a foreign trail, I saw things.  I felt a presence I still love to dwell on, even though, it means thinking about the things I thought might kill me.
Granted my story may pale in comparison to yours.
[bctt tweet="Definitely, if you always play it safe and easy, you may never need the comfort that only comes from the Creator who designed you to love… and grieve. " quote="Definitely, if you always play it safe and easy, you may never need the comfort that only comes from the Creator who designed you to love… and grieve. "]
But isn't that part of the point? It is my story of a deep and painful pit, a treacherous hike on a barely visible trail, where I grew in my brokenness and was given eyes to see the benefit of the struggle.
Along the path, where the weeds tickled my knees and the sky sometimes showed no hope of sunlight, I remember the perfect stone where I came to find rest.  The stone, the builders rejected – was and is at the corner of my restoration.
Might I offer this morsel of encouragement, you are not alone on the road you travel.
You are not in trouble for stopping to rest.  Grief, just as joy and anger are emotions that your Creator manifested in you on purpose.
He did not intend for us to negate these gifts. No, He intended to meet us there.
In our gratitude, He is glorified.
And, in our brokenness, He restores.
Perhaps the tragedy of tragedy is that we skip integral parts to appear wise and well in our Faith walk.  Instead of surrendering to the hurt, that we might be comforted.
Cryptic? Yes. But explicit, most definitely.
This I can shout from the hilltop, having taken this path, "Take the road less traveled!"
And, I can readily admit for a while, that road was the worst.  It was not well, or even rational.  Still, my God waited patiently for me to catch up.  He did not yell at me, "Hurry up fool!"
No, with tears drying, my eyes clearing, and my throat less parched, I can see where He walked before me.  On the less than traveled path, I see the footsteps that showed Him behind me and beside me.  Just up ahead I see the places we sat together and reminisced, questioned, grieved, and rejoiced to finally see the clearing just up ahead.
As I compose this I am left to wonder, are these words just for me?  Are they just a place where I map out what to do next, which road to follow from here?
Perhaps.
And this is okay too.  A writer most certainly wants her words read, but a lover of Jesus?  Well, she wants her Lord made known.
Was I to write something prolific and important on a sign at the fork in the road I believe it would read, "either way you chose, less traveled or beaten down, know this… you will not go alone." 
I had no map, but truly I was never so lost, He could not find me.
And that has made all the difference….
May your floors be sticky and your calling ordained.  Love, Jami
The road the righteous travel is like the sunrise, getting brighter and brighter until daylight has come. Proverbs 4:18
You might also like:  Grief Relief 
Read this terrific post on Misconceptions of Mental Health by Rebecca Huff!
New Podcast with Rebecca Huff!  Stuck in a Traffic Jam: Waiting on the Lord Part Two!!!!
Check out all the super fun stuff in my Etsy shop!!!