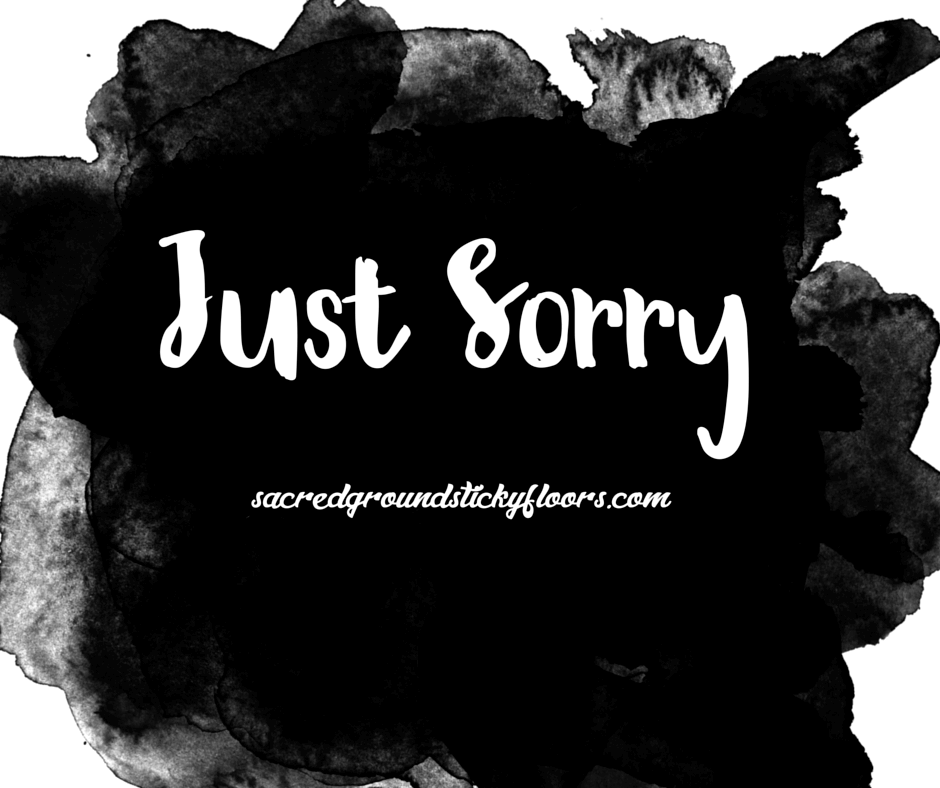 Dear woman in a black Lexus at the Houston airport at 10 am Friday, 
My dad says he's sorry he barked at you and hopes he didnt ruin your day.  You seemed awfully nice, and his lamented he's treatment of you all day.
And here's the thing. He's my dad, so he has a greater confidence in me than the rest of my fan base. So of all the blogs in all the world and the billion humans on the planet he asked me to try and let you know he's sorry.
You were in terminal A.  He was towing a boat… Don't ask.
The great thing about an apology from my dad is it comes without "buts."  Not sorry I yelled at you but…
It doesn't matter the who, what, when, or how. He lost his temper and he is sorry.
And, I was up a lot last night thinking about trespasses and "sorry" and forgiveness. We live in constant chaos, fast food, fast lanes… People to see and places to go. We cut each other off and block each other's paths.  And we are quick to yell, speedily angry and less than hospitable.
And in the fast pace of the rat race we miss opportunities for real apologies. Do overs are few and far between. Regret and letting go are jumbled up in the mishaps and the mayhem.  And the buts – and the butts… I truly hope to genuinely apologize. It is a good practice.
And of course, he's my dad, and I think he's grand, but he was truly sad that he lost his temper. And girl, I have been on the receiving end of his mad.  If you gave him a second thought, if he stressed or hurt you please know the best he could do to fix it was pray for you all day and vow to be a different kind of guy (and ask me to blog his apology).
And he's the real deal, as mad as he is mad he's as kind as he is kind. And he prayed for you the most genuine prayers, if I were you I'd go buy a lottery ticket.
And you may never see this, and it may not hit 100 views but it seems to me it's an excellent opportunity for us all to slow down. Remember MERCY. Apologize like you mean it – no if, ands, or buts… Forgive, forget, and move into the next lane. Be nice, don't text or drink and drive.
So… Dear woman in a black Lexus at the Houston airport at 10 am Friday, terminal A…. may the peace of our God be with you & yours.
May your floors be sticky, your lanes wide open and your apologies most sincere. Love, Jami
"My dear brothers and sisters take note,  be quick to listen, slow to speak, and slow to anger." James 1:19