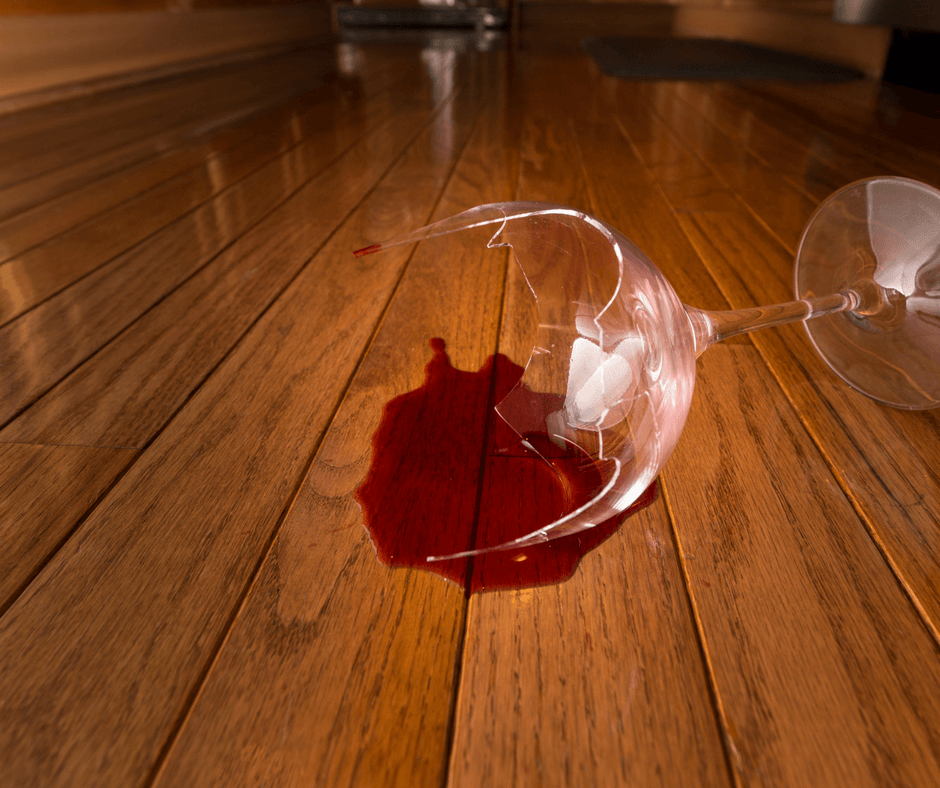 Feeling Less Than Thankful?
The last time I took our 2-year-old son to get his vaccines he behaved like most toddlers do when having been stuck with a needle three times.
Vaccines mystify me. With all of today's modern advances is this still the only way to inoculate children?  And please, I love you each, I know there are voices on every side of the vaccine debate. He was in our care as a foster placement at the time.  It wasn't up to me, and I will just plead the 5th otherwise.  The moral of this story is more about the departure from the pediatrician's office.  Charlie, still distraught and confused from the assault, reached for the nurse and hugged her and said, "Fank you doctor, I lub you."
Grateful for something he didn't understand.  Thankful for no good reason.
[Tweet "#Grateful for something he didn't understand. #Thankful for no good reason."]
We have been up most the night.  One of our kids, who is unharmed, wrecked their car last night.  There is excessive damage to vehicle and property.  Our four-year-old Sam was in our room no less than six times last night.  Our foster daughter must be teething, I was up with her three times… and we began the hard but good work of transitioning her home this week – emotions run high. Charlie, like a loyal alarm clock, was up and ready to start his day at 4:00 am.  To say we are waking less than refreshed is an understatement.
Joy comes in the morning is not applicable in our case.
Still, we give thanks and sing God's praises.  Our manbaby is safe.  Thanksgiving usually affords us a nap.  I will not lie to you and tell you I am feeling warm fuzzies, but I have decided today that my song will be: I give thanks because I walk in favor of the Most High. 
Grace abounds.
Sin is dead.
Death is conquered.
Nothing can separate me.
[Tweet "I give #thanks because I walk in favor of the Most High."]
Bought for me on Calvary – I walk in the freedom of the New Covenant. The blood worked.  And while I may face trials and tribulation, I am most thankful for this truth.  Jesus plus nothing… nothing.  He is all I need.
I give thanks because I walk in favor of the Most High. 
Happy Thanksgiving, may today be filled with the worship of gratitude!
May your floors be sticky, your pie crust be flaky, your turkey just perfect, and your heart song be of praise!  Love, Jami
Colossians 1:12-14King James Version (KJV)
12 Giving thanks unto the Father, which hath made us meet to be partakers of the inheritance of the saints in light:
13 Who hath delivered us from the power of darkness, and hath translated us into the kingdom of his dear Son:
14 In whom we have redemption through his blood, even the forgiveness of sins:
You might also like: The Stuffing and Believing as Thanksgiving
Traveling today?  You can listen to my podcast on Sound Cloud or now on iTunes!
Are you a member of the private Facebook Group Hopelively?  We are a group a Christian women who encourage each other in the pursuit of wellness.  We are just beginning our winter challenge Why Weight?  Tired of the dreaded New Years Resolution?  Join us for the REVOLUTION!  Year round wellness – a renewing of the mind and the fullness of believing God in all things.  Click on the image below to ask to join the group!
Books I am loving!