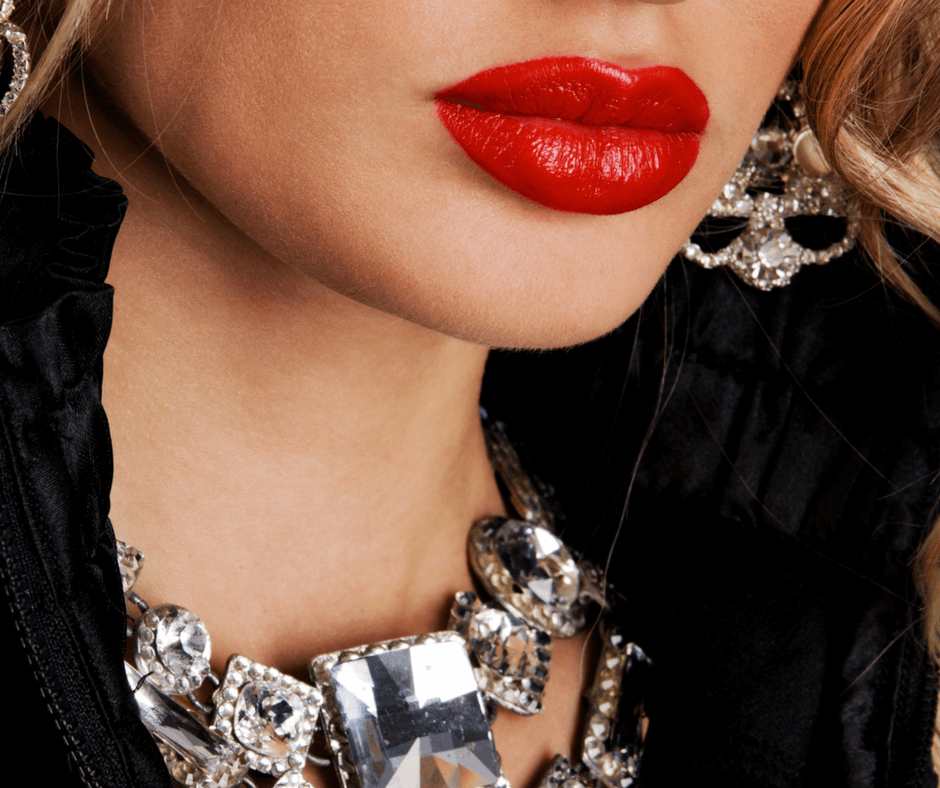 Ask and You Shall Receive: Reversing the Curse of Hardly, Barely, and Half Empty Religiosity
Y'all, the shipment on my porch, I'm dying; the Amazon god of home delivery stopped by while I was out.
I cried for a minute and then I was crying from laughing.  My sister warned me, "Are you crazy? Do you have any idea how much children love to push buttons???"  But it was such a space aged concept, have you seen them?  The Amazon.com Dash Buttons?  They are so cute, for products that you use regularly, you order this button, it's like $5 but you get that refunded the first time you press the button.
So I use Tide pods and so I got a Tide Pod dash button.  Ideally, I would put the dash button, which is wirelessly connected to wifi, next to the washer and then when my supply diminished I would press the button and two days later, Viola! Tide Pods on my doors step.  Alas, I agreed with my sister, vandals (our 3 and 5-year-old sons) do love buttons, so I hid the buttons in a cabinet, out of their reach.
I caught a manbaby standing at the cabinet with his tween-baby sister investigating. "STOP!" I yelped.  They stood clicking away, "What are these?" they inquired in harmony. "STOP! STOP PRESSING THE BUTTONS!!!!"  I snatched them and put them back in the little basket I thought I had cleverly hidden.  The phone rang and I rushed upstairs for a phone interview, taking my dash buttons with me.  I remember thinking, "log on to Amazon and see what they ordered when you get off the phone…"
I forgot.
We won't be needing the dash buttons for a while.
We have plenty of paper towels, trash bags, playdough, toilet paper, and yes, Tide pods.  The box they arrived in can also be recycled as a casket when I die.  Which honestly, being buried in an Amazon Prime box seems a fitting tribute to my life.
As I rearranged the pantry for my new stock pile, I noticed a plethora of other items I have plenty of.  Some of it laughable… you might live with vandals if you have an obsessional collection of Goof-off.  Also, six bottles of ketchup, 2 cases of goldfish, 97 mismatched socks, and a box that I was literally able to organize by throwing its contents, and the box away.
Habitually I buy, collect, store, and recycle a myriad of stuff; most of it… intentionally.
Still, I count myself in need of more or condemn myself as affluent, greedy, or ungrateful.
And I can guess what you think is coming next, "Americanized brat Christians… yada yada yada…"
Nope.
This is the let Jesus be Jesus rant.  He knows I am American.  He knows where I live.  He knows how much money we make and how much I hate egg salad, junk mail, and Day Light Savings Time.  He saw the impending madness of the dash button.
Suddenly I am less irritated by the fact that my children's legacy will be marked by their inheritance of paper towels, and more irritated by the constant hum of the rights and wrongs of affluence.  Which, by and large are hummed by the affluent?
In a recent confrontation with an angry reader who accused me of promoting a prosperity gospel, I couldn't help but point out… she was prospering.  Two incomes, two cars, two kids, two vacations, two 401Ks, and too much distress over what the American Christian sees as too much.
To be saved is to prosper. 
Strong's #4982: sozo (pronounced sode'-zo) from a primary sos (contraction for obsolete saos, "safe"); to save, i.e. deliver or protect (literally or figuratively):–heal, preserve, save (self), prosper, be (make) whole.
And yes, a diluted message where Jesus is a genie in a bottle, and you behave or beg and plead and He blesses you more than your neighbor or the sinner next to you on the pew because you are more righteous or fervent, is not a good message.
However, neither is the message that He doesn't prosper and delight in you.  Frankly, were it not for the prosperity of some, wouldn't there be many who would go without? To be saved is to be delivered, protected, healed, and preserved – which is to prosper.
Praise be to God. 
As if He did not know that this was the reality that is my life?  Perhaps, if instead of bashing one another and berating myself, I embraced this path that my feet have been steadied on.
Familiarity breeds contempt?  Perhaps, if all I am familiar with is the self-condemning voice of my inner mean girl, who pompously judges my pantry and checking account. Or the memorized voice of the gospel of doom, whereby the preacher reminds me only of my worthlessness.
Familiarity with Jesus breeds a loving relationship. Too much?  Maybe, but nothing can separate me from His love.  Too little?  Perhaps, but if my child asked me for a fish would I give him a snake instead? One of my children didn't drive until she was 17.  One of my children was given a beat up Ford on his 16th birthday, and not a day later.  Still another was in a season where a car had to wait a little longer than he might have liked.  Do we love them more or less than the other?  Certainly not.  Are their individual needs, safety, and well-being a consideration in how we parent them?
Definitely.
The natural consequences of sin may interfere with my wants or grand plans, but I am whole in my salvation.  Conviction is different than condemnation, of which there is none in Christ.  Familiarity with my identity in Jesus draws me nearer to the truth of my inheritance. An inheritance that is so much more than paper towels.
The bounty (see what I did there) is the abundance of the Spirit.  I can't quit pushing that button…
22 But the fruit of the Spirit is love, joy, peace, forbearance, kindness, goodness, faithfulness, 23 gentleness and self-control. Against such things there is no law. Galatians 5:22-23
May your floors be sticky and your calling ordained. Love, Jami
You might also like:   Why the general public hates Christians and Your Sister In Christ, A. Butthead
FRIDAY LINK UP!  #MATT1020  And be sure and visit the Ladder to the Rooftop FREE Author PAGE!!!  Angela Parlin has a newsletter that will help with everything from the Facebook Algorithm to how to launch your book!