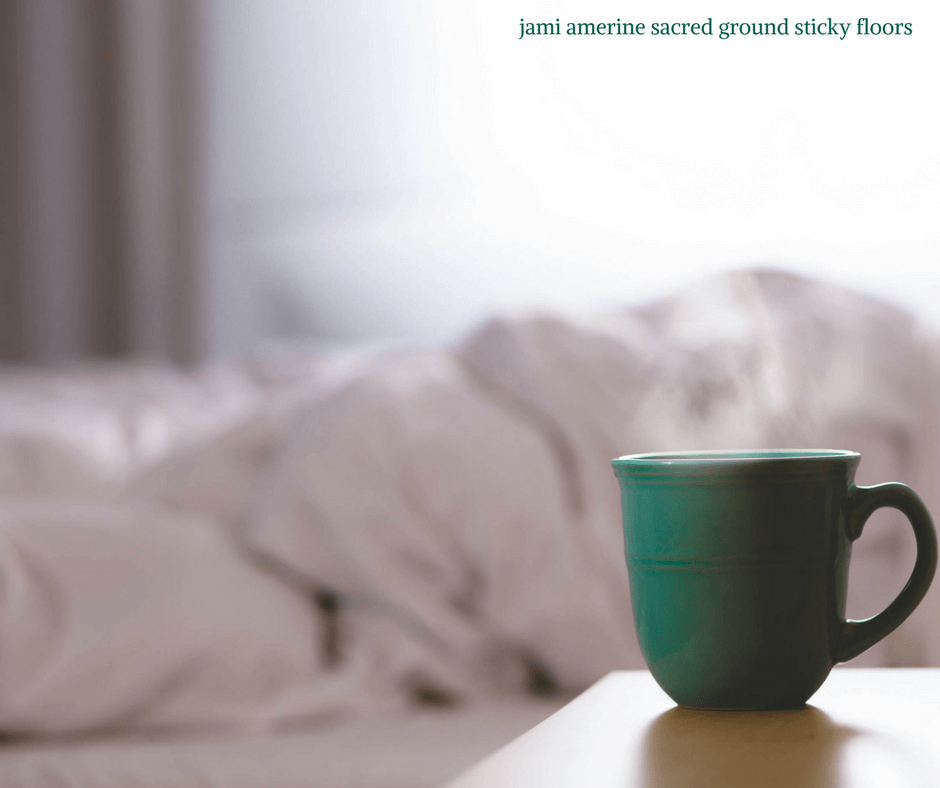 Sleepless in Texas: Excuse me while I Ignore You, Common Sense, and Jesus
I am living a sleepless existence.
I am still all out of whack from daylight savings time.  The entire concept is not from Jesus.  Messing with time, which is from the Lord who created it, is blasphemy.  On the seventh day He rested.  He didn't rest, except in the spring when He rested less, or in the fall when He rested more.
He just rested.
Clicking away at book edits and blog posts, it's 8:00 a.m, and then… it is 4:00 p.m.
Without warning.
Our foster-love is cutting molars, so I am up and down with her.  When I get up, I start thinking.  Her time with us is drawing to a close… and then I start thinking about the man-baby.  He's on day 7 of Marine Bootcamp.  Then, I can't go back to sleep, so I work.  I wake up to the sound of little people begging for breakfast or starting the backhoe in the front yard.
The crick in my neck is indicative of having fallen asleep, for all of two hours, face down on my laptop.
To add insult to the injuries, spring time in West-Texas is the armpit seasonal change.  The wind blows –constantly.  It is terribly exhausting.  At the top of Mulberry Canyon, our house sits on a 640-acre ranch.  My sister lives with her family on the hill across from us.  Every morning we look outside to see if the other one's house is still standing.
And I have done some silly things on no sleep.
I have heard cautionary tales of Ambien and sleep inducing prescriptions – folks eating raw bacon and showing up at Walmart naked.  I have been naked in Walmart, unfortunately, it wasn't sleep induced and that's a story for my book.  Still, sometimes I wish to be rendered unconscious even if it meant I woke with the icky aftertaste of raw pork lingering in my mouth while wandering about Walmart in my undies.
Recently, in a fog of sleeplessness, weepiness, and rebellion I sat at my sister's breakfast bar lamenting all things "me." I was whining about the grumpy tween who currently resides with us, I mean, our 14-year-old daughter.  Somewhere in the conversation, I confessed, currently, the only tender moments we have are while I am fixing her hair for school.  Granted they are only tender because I can't see her rolling her eyes at me in utter disgust.  #wishihad4morejustlikeher
My sister slid me a much-welcomed glass of wine and we lamented the wind, tweens, and sleepiness.  All of the sudden, without having had any sleep inducing narcotics, I made a flash decision.  Ignoring my sister, I began to frantically type something into my iPhone.
Stacey inquired, "What are you doing?"
I hushed her, "I am not telling you, I don't want to be talked out of this!"  And this was the truth.  I didn't want to be swayed.  I have to admit, I was fully committed to the fact: this was not a good idea.  Common sense was fatigued, the voice I credit as the Holy Spirit was taking a nap (actually, I was blatantly ignoring Him,) so yes, I had a few outs, but I wanted what I wanted and I wanted it in two to three days with standardized shipping.
I could hear my sister trying to persuade me into talking to her, but it was like she was in a jar… with the lid closed really tight.
I didn't open the jar until I confirmed my purchase.
"HAHA!" I barked.
"What did you do?" she asked.
Frankly, it was so bizarre I didn't want to say it out loud. Still, sometimes I alarm myself. What makes me think the way I think?  And why, with every opportunity to stop the insanity, do I opt for the insane?
All these things only keep me from sleeping even less than I am already sleeping.  That night I lay on the couch staring at my computer screen.  The house was deathly silent… oh, except for the 100 mph wind.
[clickToTweet tweet="If I am afforded the Grace I believe in and have come to love, more than anything I would like to grow in wisdom. " quote="If I am afforded the Grace I believe in and have come to love, more than anything I would like to grow in wisdom."]
I wanted to write something wise and whimsical, but frankly, wisdom clocked out when the clocks fell back and whimsy would be delivered to my doorstep later this week.
Americanized living has its perks… and it's folly.  Granted, I am certainly a gal that marches to the beat of my own drummer.  A demented drummer, who was banned from every single one of the eighties big hair bands for being too eccentric.  Now he plays drums on an old trash can behind Dunkin' Donuts, wearing nothing but spanks, a tutu and some leopard print high heels he "borrowed" from Cindy Lauper.
Yeah, that's my drummer.
If I am afforded the Grace I believe in and have come to love, more than anything I would like to grow in wisdom.  Which by all means, requires I listen to that inner gentle voice that encourages me to slow down, analyze what is in my virtual shopping cart – perhaps say to my sister, "could you please take my iPhone from me because I haven't slept since 1995 and I am about to make an investment that will headline nicely in next year's garage sale.?"
Not this time… hopefully the next.
Not to make excuses, but my neck and back hurt from sleeping on my laptop, and when I am fixing the tween's hair my shoulders cramp up.  There's part of me that probably thought the purchase would afford me and the tween more eye contact while I am straightening her hair.  And, the sentimental part of the purchase is steeped in the reality… she may not like me right now, but sometime she might, and by then… she probably won't need me to fix her hair.
So, I assume you won't let it go.  At the height of my exhaustion, ignoring all escape opportunities… I ordered – a salon chair.
No, I have never been to beauty school.
Nope… I don't own a salon, nor do I have plans to own one.  I am just an exhausted mom, too tired to lift my arms or walk around a chair. And frankly… I am too tired to discuss it any further.  Subscribe here if you think you want to buy a used salon chair from a fatigued author… according to my best guess and the Holy Spirit, I'll be looking to sell within the next couple of weeks.
May your floors be sticky and your calling ordained.  Love, Jami
 "If any of you lacks wisdom, let him ask God, who gives generously to all without reproach, and it will be given him." James 1:5
You might also like: 12 steps can't help me… 
Have you read TIPS FOR GREAT PARENTING