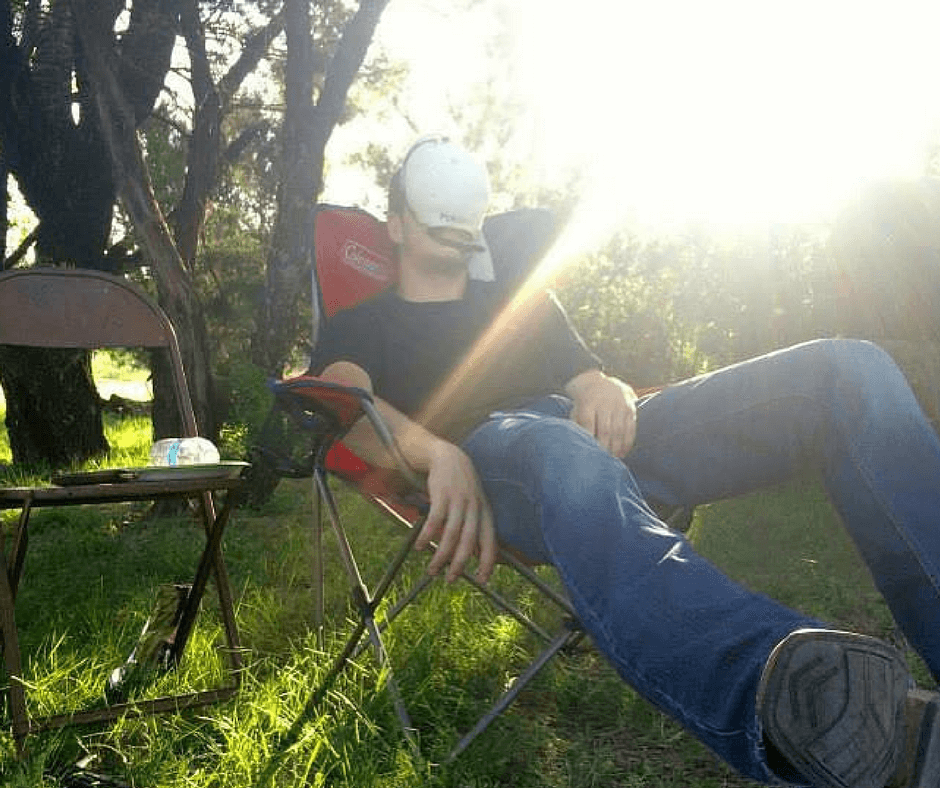 How to Raise a Loser: A Step by Step Action Plan for Parents
In the midst of being a mom of seven, the revelations are exhausting, parents heed the warning.
At 3:30 a.m. I received a text from a college-baby.  Actually, four texts, one I may have slept through.
College-Baby:  I slipped and fell at work and landed on my butt.
College-Baby: I can't sleep it hurts so bad.
College-Baby: I think my tailbone is broken.
College-Baby: Or maybe just badly bruised… but I cannot sleep I am in so much pain.
Me:  I am so sorry baby.  If you can ice it and take some Motrin it will feel better in a couple of days.  I love you.
College-Baby:  Why are you awake????
Who are these strange beings??? Often I feel the life being sucked from me while simultaneously, I am revived by the laughter and pride.
Pride.
Not in what I accomplished in them, but by who they simply are.
This week is impossible.  Our long term foster-love begins her transition home… and a man-baby will board a bus to Marine boot camp.  I can't go with either of them; well pieces of me will go with them.  And I hope it's the good pieces.
Not the pieces where I drove like a braless mad woman to basketball practice.
Or that piece where I screamed the ONE word we do not say at a ref… and was escorted out of a game.
Hopefully not the pieces where I cried on the floor of the laundry room because the laundry literally is never caught up, ever… and I threatened to never buy Cheetos again if they all continued to wear and dirty their clothes.
And certainly not the numerous times I threatened to kick their lung out… or make them sing the theme song to Barney on a street corner while painting each other's toenails.
I could blame myself for the Marine thing.  In homeschool track I always said, "Whoever throws up first wins!" And maybe that is a bit harsh… but at the time I thought it was unique to push yourself to the point of losing your PB&J in a foot race.  Now… now I would rather no one push any of them that hard, ever.
I would like to say it is enough.  I nurtured when nurturing was needed.
I loved well, fearlessly.
But today in my office alone with my thoughts, it barely seems to have scratched the surface.  What I want and what I can control are in the same camp.
Not of my design.
On some random pew, on some random Sunday I taught my children to bow their heads, close their eyes, and say amen.  Back then I would have said…"I hope they serve."
And in some random hospital room with wounded bones and broken hearts, I committed to a stranger's child… "I will teach you safe love, no matter how much it hurts me."
I believed those things… then.
Today with a chapped and runny nose, swollen eyes, and a tattered handkerchief, I want to take it back.
Rewind.
Start over.
Not it… pick someone else, please.
But, what would that look like?  What words would I have said?
Don't try so hard.
Fall back.
Be last.
Just give up.
Don't help.
They can fend for themselves.
Hate those who believe differently than you.
We can't… we will get hurt.
I love you, but only "this" much…
Simple agony, as much as my heart aches… those words don't fit the model of these beautiful mortals.  A call from a recruiter reported our boy finished his run, and went back for the stragglers… and cheered them through to the finish line.
A cherub reached from my arms into the arms of her restored mama… who am I to wish otherwise?
Drenched in sweat, soaked in tears… whoever throws up first wins?
If I were just an audience to the morals of this story, would I have cheered for destruction?  Would I sit silently and pray for a lesser success?
Would I cheer that the heroine raise up heroes?
Cowards?
Villains or wretches?
Could I bring myself to teach mediocrity or greed?
If it meant today I found any one of my children perfectly self-centered, wanton, despicable, lazy, and shiftless… would I elect to embrace them close to home, safe in my company?

Could I look into the eyes of a young mom and pray for her demise so that I might grow in numbers and increase my reward?
Would I admonish these words… hide them as though in shame?
A college-baby who gave away his last five dollars to a homeless man on the street… and left his car to walk back to the dorm in freezing rain, because he had no gas money.
A lady-baby who stood next to broken hearted, shamed, and lonely friends who entered into a union opposed to by all… perhaps not because it was right, but because it was decent, and she could not bear to do otherwise.
A tween-baby who walks the floor with a foster-love singing lullabies, loving fully, knowing very soon… empty arms will equate to a broken heart, a sister missed.
The man of my dreams, nearly fifty, sitting on a canyon bluff teaching his adopted toddler sons about the land they will learn to plow, sow, and cultivate.
The brothers from other mothers, giggling and singing the 50 states songs, oblivious to the realities and content in the comforts, and a little "sister" who I pray is more than just a memory.
Barely, will I take credit?
Still, this time next week the ache will have increased. The pounding head and hurting heart will have no choice but to call on my Jesus… the greatest choice, the most delightful and costly decision I have ever had to make.
Change this story I would not. It is He who dwells in every corner of these darling hearts and He who will accomplish every good deed.
Undoubtedly and gratefully, it is not by my design.
May your floors be sticky and your calling ordained.  Love, Jami
Colossians 3:23-24 (ESV) "Whatever you do, work heartily, as for the Lord and not for men, knowing that from the Lord you will receive the inheritance as your reward. You are serving the Lord Christ." 
You just must read TIPS FOR PARENTING