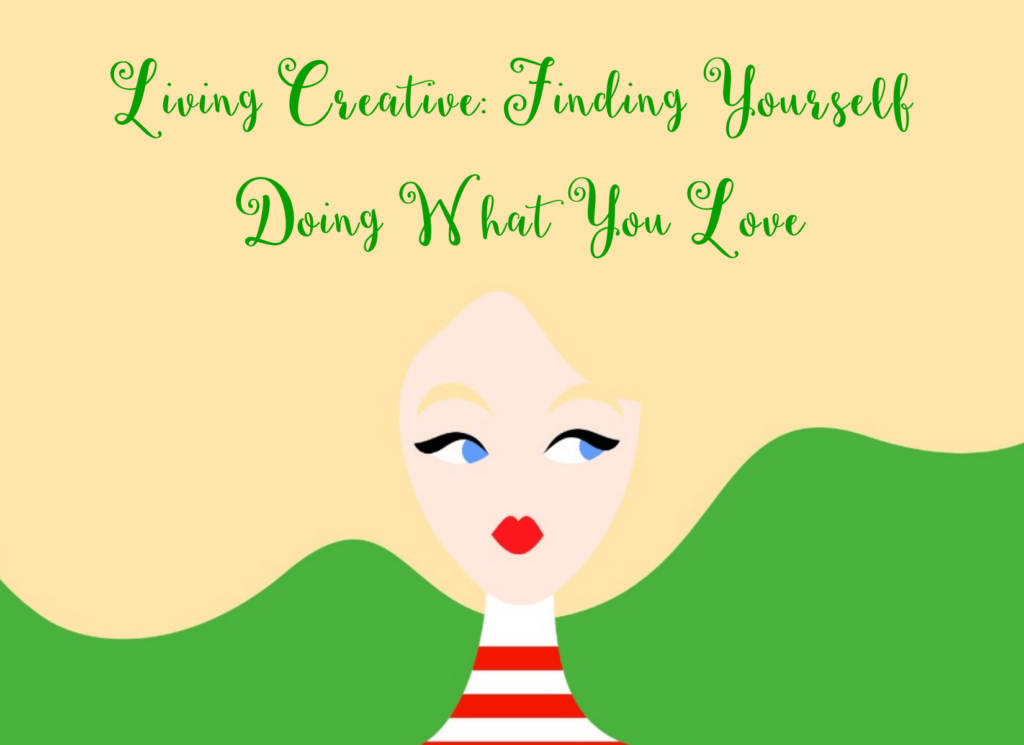 Living Creative: Finding Yourself Doing What You Love
Living Creative: Finding Yourself Doing What You Love…
Hey there! I am Jami Amerine and today's episode is brought to you by Jennifer Willerton: Independent Beauty Consultant.  Follow this link to see all the AMAZING beauty and skin care products Jennifer offers and message her to learn about a special offer she has JUST FOR MY LISTENERS! You won't believe what a great deal it is!
Today we are talking all things Living Creative: Finding Yourself Doing What You Love
I just finished a book by Elizabeth Gilbert called Big Magic.  Elizabeth is the NYT bestseller of the book Eat, Pray, Love.  I really enjoy Elizabeth's voice and she is a great writer. And this book is the truth about living a life you were created to live as a creative!
Many of you know, I was not a writer….  Listen to the podcast to learn more!

[bctt tweet="Today we are talking all things Living Creative: Finding Yourself Doing What You Love #podcast" quote="Today we are talking all things Living Creative: Finding Yourself Doing What You Love #podcast"]
Are you living a creative life?
Is it time to try something new? GIVEAWAY BELOW!!!!
Here is today's scripture:
Having gifts that differ according to the grace given to us, let us use them: if prophecy, in proportion to our faith; if service, in our serving;  He is the one who teaches, in his teaching; the one who exhorts,  and in his exhortation; the one who contributes, in generosity;  He is the one the one who leads, with zeal; the one who does acts of mercy, with cheerfulness. Romans 12:6-8
Listen in!
Jesus be all over you!
Here is a link to Elizabeth's book!
Are you a creative wanting to start something or stuck in the middle of something??  Click on the image to the left and follow my friend Katie M. Reid on the Inspiration_Doula!  She has services and offers monthly consulting calls with clients to help them take the next step toward their God-given purpose. I coach songwriters, authors, speakers, event planners, and creatives and help them with ideas for brand-building, book proposals, marketing, etc.!!! CHECK IT OUT!!!!
Giveaway!!!!!
Do me a favor, please subscribe, rate, and leave a review on iTunes.  If you will screenshot your review and then DM me on Instagram @JamiAmerine with a snapshot of your review and you will be entered to win an AMAZING prize package from Jennifer's collection.  The prize includes a full-size mint bliss energizing lotion for feet and legs, Be Delighted Body Wash, a trial of Time Wise… which y'all, I have been using Time Wise for a while now. It is an age minimizing cleanser, day cream, night cream, and under eye treatment.  My skin has never looked better.  She will also throw in a color palette specific to your look, and I am going to send all of that to you AND a Sacred Ground Sticky Floors coffee mug!  This contest will close on November 6th, 2018!
All this just for leaving a review on iTunes and sending me a screenshot!
And until next time, Jesus be all over you!
Questions? Comments?  Concerns?
Email me at jami@sacredgroundstickyfloors.com I would LOVE to hear from you!
Interested in how I  create and produce these podcasts?   Check out Fiverr!  Fiverr is the place I go for all things technical that are beyond my "Jami-ness!" From images to audio edits, Fiverr is the personal assistant you have been looking for!  Click on the image below to learn more!!!
Jesus be ALL OVER YOU! Love, Jami